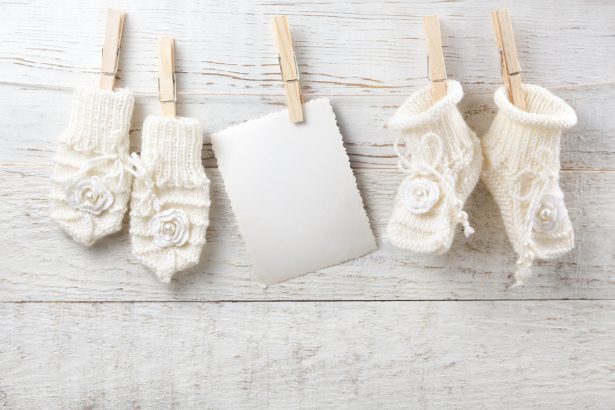 I'm a practical person and loving giving presents that are useful. I've pretty much got it sorted when it comes to my family and friends but when they all started having babies, I realised just how out of my depth I was. In a bid to overcome this problem I sat down with all of the new mums in my life (all 15 of them, yes that meant 15 new babies also) and asked them what was the best present they received as a first time mum was and why. If you're ready to become the friend or family member of the year, read on!
---
For all budgets…
Pre-prepared Meals – For those friends of mine who lived close, this was the easiest thing for me to do. I'd spend half a day in the kitchen prepping some freezer meals and drop them over. For those that lived interstate, a few friends went in together and ordered a week of home delivered meals from reputable home delivery services. Meal delivery companies like My Goodness Organics, Eat Fit Food, Kale & Co and Let Us Feed You Organics are some great options if you don't have the time. This was hands down the most appreciated gift amongst all friends with a new baby, across the board.
Looking for some inspiration? These recipes are always a winner.
---
For those feeling a little generous.. 
New Mum's Helpers – Let's face it, many new mums get excess amount of clothes, toys and story books so the second most appreciated gift was a service known as the "New Mum's Helpers". This company was a Brisbane company but a quick google has revealed other options around the country. They offer shopping and meal preparation services, washing services, they can even watch over the baby whilst the mother has a shower. You can find more about the service that was recommended here. A friend of mine also had her mother send round her cleaning lady – that was a huge help and one she appreciated immensely.
Post-Natal Massage – This came up a number of times! A gift for the tired Mum's who need to physically book an appointment in order to have a break.
Bambooty Nappies and Nappy Liners – Adorable cloth nappies with disposable liners that grow with the baby. Cheaper than disposable nappies over the long term and better for the environment. Nappies and Nappy Liners can be found here. 

 

Muslin Wraps and cloth nappies for mopping up spills, vomit and all the other amazing things. Apparently you can never have too many! Baby wraps made from natural organic fibres can be found here.
---
For those on a smaller budget… 
WeeGo Baby Bottles – Glass baby bottles are one thing new Mums don't splurge on. These are covered in Silicone covers to prevent the glass from breaking. Being glass, it means that the baby is not coming into contact with BPA, BPS or other toxic chemicals. You can read about the effects of BPA here. The WeeGo Baby Bottles can be found here.
Sophie the Giraffe – Apparently, Sophie the Giraffe has been a favourite teething toy in France for more than 50 years. It's made from flexible, renewable, natural rubber materials & non-toxic paint. It also squeaks. Almost everyone of my girlfriends have one and the kids love them.
Boon Baby Bottle Drying Rack – Perfect for drying any bottles or accessories of any shape and size. Sits perfectly on the countertop and is incredibly cute!
Glass Food Containers – Along the lines of the BPA free baby, glass food storage containers are welcomed gifts for the baby starts on solids. Glass baby food containers can be found here.
Breast Pads and Nipple Cream – the one thing new mums don't realise they need until the baby arrives. Breast Pads can be found here and Nipple cream here.
Dummy Thermometer – When my girlfriend pulled this out I thought it was genius. This is something all new mum's need. You can find it here.
Snot Sucker – Another one of those things as a baby novice, you would never know existed, let alone one know that each new parent needs one of these.
There you have it! Do you have anything to add to the list? Would love to hear your thoughts in the comments below.