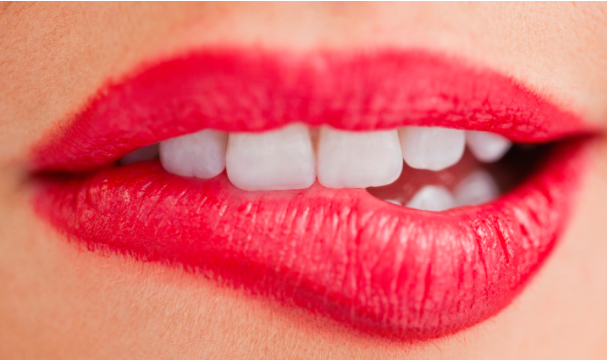 Yesterday I delved into the health benefits of the "Ancient Art of Oil Pulling". If you missed this post, you can read all about it here. Given it's praise, I decided to test the science with my own personal 10 day oil pulling challenge. The results surprised me!
My oil of choice?
I personally prefer the taste of Coconut Oil and given it has a number of anti-bacterial properties, it was my oil of choice for this experiment (plus the thought of swishing sesame oil around in my mouth makes me want to gag).
The challenge?
Place 1 tablespoon of oil in my mouth and swish it around for 20 minutes a day, for 10 days and report the results.
The Oil Pulling Diaries
Day 1
1 tablespoon of oil seemed like A LOT, so I opted to start small with a single teaspoon. Attempt #1: The texture of raw coconut oil in my mouth was enough to make me gag. I spat it out, took a few deep breaths and started again. Success!
Note to self: The process of 'swooshing' becomes a whole lot easier as the oil melts but I strongly encourage you to resist the urge to go hell for leather on the swooshing front, your cheeks won't last the distance… slow down.
FIRST DAY FAIL – as I sitting here writing this diary entry, I have realised that I forgot to note my start time. OK, I feel like if I add another 5 minutes I've covered all bases. Fast forward: I spat it out, washed my mouth and brushed my teeth. No noticeable difference, but my teeth are incredibly smooth.
Day 2
Always explain to family and/or housemates that you're doing an oil pull for 20 minutes (and can't converse) BEFORE you start. It makes for a difficult game of charades otherwise. Charades aside, I sat down to oil pull this morning whilst reading my emails and pleased to say the 20 minutes flew by. I may have swallowed a tiny bit, but I'm still here so things are looking up.
Day 3
No noticeable stark difference yet, but if I look closely, my gums are a lighter shade of pink. I called my Mum (who used to work in the dental industry) and she said that's what all healthy gums should look like. One for the win!
Day 4
No more morning breath. I was going to write about this yesterday, but thought it was just a coincidence. You know the taste you wake up with in the morning? It's gone… 100% gone.
Day 7
My tongue is looking mighty fine and my teeth are feeling incredibly smooth. Today I added a drop of 100% organic peppermint essential oil to the mix and it made a tasty addition. Not sure if I'll continue with it, but it did help to change things up.
Day 8
Nothing new to report, although I still have no morning breath and my teeth are looking squeaky clean. My jaws are no longer getting sore from 20 minutes of oil swooshing, I'm actually getting used to this, although I can't bring myself to get over 1 heaped teaspoon of coconut oil, to me that's more than enough.
Day 9
I skipped a day! I know, terrible. I had to run out the house early and completely forgot about it when I got home. I'm a day down. I'm intrigued to see if this affects my morning breath tomorrow morning? Let's wait and see.
Day 10
No morning breath! Perhaps this means you don't have to do it everyday to reap the benefits?
At the end of the challenge, my teeth, gums and tongue are all looking "text book" healthy which is great. My teeth are white from top to toe and no longer having morning breath, is something I'm enjoying. Is that enough to keep this habit going? Probably not everyday, but now I feel like I've done the hard yards, tapping into this habit every now and then, might be enough to reap these rewards.
Do you oil pull? I would love to hear your thoughts.