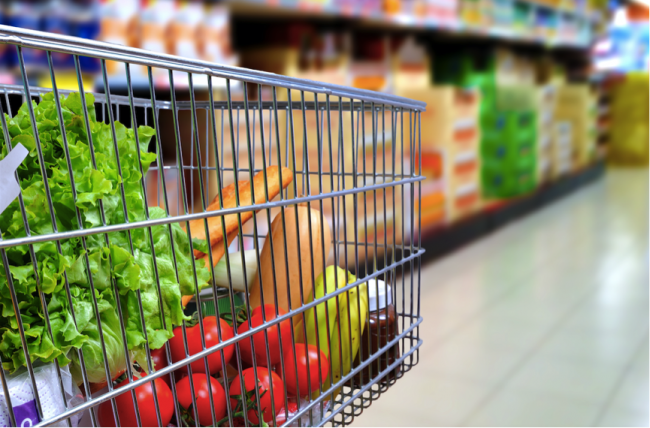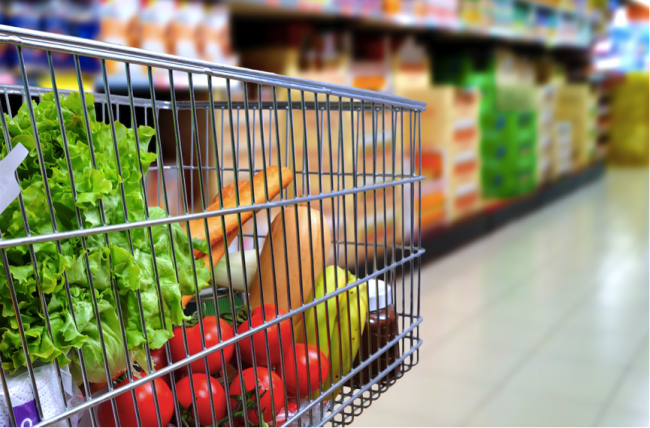 Recently, the Queensland Government announced that it will ban single-use plastic shopping bags from 2018 (read more about it here).  Whilst we're (QLD) are behind the times (South Australia is well and truly ahead of the game here, as is the ACT), the simple act of nominating a ban like this one, has got many of us searching for plastic free alternatives (finally!).
Each week, we head to the Farmer's Market for our weekly grocery shop. It's a ritual, one of which we enjoy, but it does take a little preparation to ensure the process is effective (and 100% plastic free). Here's my guide to streamline the experience (and one of which can be applied to almost all supermarket visits).
---
What do you need? 
Whether it's shopping at your local farmer's market or the grocery store, going plastic free requires a little preparation. Here are my top tips for making it a streamline process:
Keep-Cup. Grabbing a coffee on the way? Avoid contributing to additional land-fill with a re-usable coffee cup. You can read more about this here: 'The Truth About Coffee Cups'.
Re-usable Produce Bags. Buying fresh is the EASIEST way to avoid plastic however, there's always the question as to how we replace produce bags? Onya Re-Usable Produce Bags to the rescue. Hands down the best investment you'll make.  These produce bags replace plastic produce bags, they weigh next to nothing (so you're not paying for extra produce), are completely transparent (making it quick and simple at the checkout) and are machine washable. I've been asked so many times by fellow shoppers where I found my re-usable bags… you can find them here!
Re-usable Shopping Bags. This is a must. I recommend 3-4 re-usable jute bags when shopping for 2 people. If you're over the jute bags and their short life-span (which only further contributes to waste – especially because they're lined with plastic *sigh*), I'm in love with these 'authentic' farmer's market baskets in both small and medium.
Re-cycle containers. Each week we buy the most amazing olives from our local vendor however, they are scooped from the "bulk bins" into a plastic container for sale. In order to avoid contributing to land-fill, each week we wash and return the same container. Whilst it doesn't seem like much, we're saving 52 plastic containers a year going into landfill each year (1 per week) – seems worth it to me.
Receipt Free – EFTPOS and shopping receipts are printed on thermal paper, of which are lined with BPA (read more about BPA here). A toxic chemical found in most plastics. Leaving without printing a receipt will mean less waste over the long term.
Butcher It – How do we combat plastic bags and/or cling wrap used to sell meat/deli items? Unfortunately, until the supermarkets come up with a plastic free solution, I'm off to support local business, using a mix of butcher's paper and my own containers, instead of plastic bags to transport the goods home. It's easier than you think! Just walk in with your containers and the butcher is happy to 'tare' or 'zero' the scales before they add the meat 😉
Trolley. More specifically in relation to the market shops – especially during watermelon season! After lugging heavy produce bags to the car time and time again, a two-wheeled market trolley was a welcome addition to our weekly shop. It was great (& functional), but due to the use of material and cheap plastic parts, it didn't last. We recycled it and recently upgraded to a 2 tier laundry trolley (we got ours from Bunnings here) and we've never looked back (plus, no more squished veg at the bottom).
When you get home… 
Storing your fruits and vegetables appropriately will maximise freshness. I use Decor glass-match-ups, you can read all about these here.
I also use HoneyBee Wraps – these 100% organic cotton wraps, infused with a special blend of beeswax and oils to create a flexible, slightly sticky and naturally antibacterial wrap for storing and packing food. They are great and help keep food fresh. You can find these here. 
If you did your best, but still had to purchase goods that were housed in soft plastic i.e.empty bread, cereal and frozen food bags, OR your reusable shopping bags are on the way out, you CAN return them to your nearest Coles as part of their REDCycle program. The collected soft plastic material is delivered to their manufacturing partner Replas to be turned into outdoor furniture for Aussie primary schools and pre-schools. To find your nearest REDCycle point, click here.
And there you have it! A 100% plastic free shopping experience… made easy! Yes, it requires a little more preparation, but with every plastic material taking between 450-1000 years to degrade, IT'S WORTH IT. 😉
---
Do you have any plastic free shopping tips? Share them in the comments below!