I've tried so many different variations of gluten free gingerbread biscuits and got frustrated when they would turn out either incredibly crumbly or flavourless; oh and don't even get me started on making your own gluten free flour mix, who knew so many starches existed? So, I set out to make my own. The result? Nutritious and delicious GF Gingerbread that will satisfy the Christmas craving!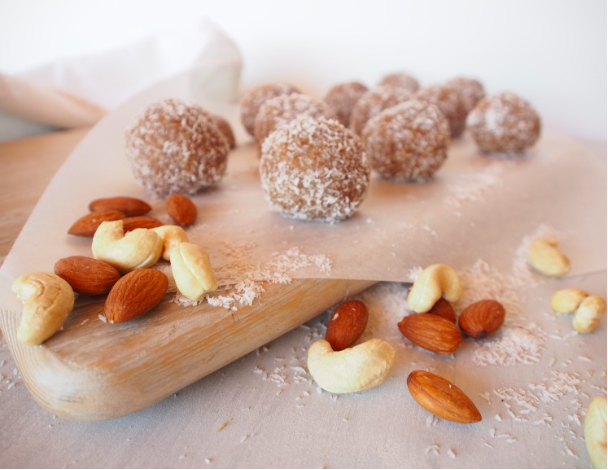 Not to long ago I asked my sister to recipe test these 'Taste like 'Snickers' Balls for me. She accepted the challenge and I didn't expect to hear from her for a few days. At 9.45pm that very same night, I get a call from her. I immediately thought something was wrong (she never calls me that late). I answered the phone in a mild state of panic and before I could even get a word in, (with a mouthful of 'Taste like Snickers Ball') she says "Oh my god!! These snickers balls have changed my life!!!" and we burst into laughter. Today, this recipe is up on the blog for you to enjoy!
This delicious spin on traditional 'bliss balls' are made using only real-food ingredients. Not only do they contain the nourishing fats of coconut oil or magnesium rich cacao, they are also sweetened with the goodness of fresh organic dates. They are a wonderful treat for guests (no one will ever believe they are good for you), and the perfect snack for when you are traveling or on the run. These are easily one of my most popular recipes to date.