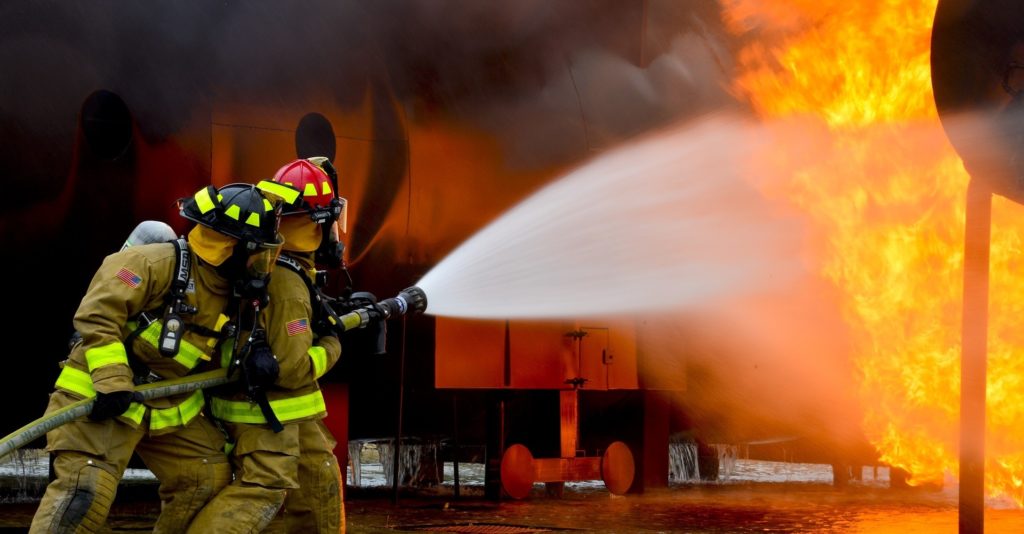 As I sit here writing this, 80 fires continue to burn throughout QLD and 69 fires continue to burn throughout NSW. Despite our fire fighters best efforts, the weekend weather forecast is set to bring about the return of some dangerous conditions and we've realised this fight is far from over.
Our firefighters have been battling blazes for months now. They're exhausted. Ongoing drought has led to depleted dams and water supplies and as such, parts of the country face incredibly testing situations if fires take hold.
To make matters worse, November 11th was the first day in history where rain was not forecast for the Australian mainland. Although we received less than 3mm in Victoria, Monday was one of the driest days in Australian history.
"The most concerning thing to emphasise is that it's not over – we're not even into summer yet… We are now in uncharted territory" says Professor Ross Bradstock from the Centre for Environmental Risk Management of Bushfires at University of Wollongong.
So what are our federal leaders doing?
Yesterday our Deputy Prime Minister Michael McCormack says those trying to link climate change and bushfires are "woke greenies" slamming them as "raving inner-city lunatics".
Nationals MP Barnaby Joyce carelessly commented that "the victims of the devastating NSW bushfires were likely Greens voters", which outraged many.
And despite being warned by 20+ former fire officials, the Nationals have alluded to the fact that the greens have made it harder to carry out fire hazard reduction activities this year however, this has been debunked by experts time and time again.
And that's just the beginning.
These events of the last week and these comments fill me with so many emotions. I'm embarrassed, embarrassed that this is what we're projecting to the rest of the world. I'm infuriated, infuriated that in the face of disaster, our elected leaders still won't change their position. And I'm exhausted, exhausted by the lack of leadership our politicians show in a time when we need it most.
Like anyone, I'll admit there have been times where I have been tempted to tune out of all of this and hope that someone will swoop in and save us. In fact, I almost didn't post this because I didn't want to overload you all with another post about the fires. But as I sat there this week and listened to the genuine concerns of my patients regarding our future, I quickly realised that now, more than ever, it's time to tune in.
So what pulled me out of my funk?
To be frank, the fact that so many of us actually give a shit. The messages I've received on social media, the response I've seen around the country, the conversations I've had. Know that although you might feel alone in your fear and concerns right now, I promise you that you're not.
I also took some comfort in knowing our MP's are feeling the pressure and as such have lashed out inappropriately in a bid to deflect from the real issue.
I took comfort knowing our rural community wanted "the inner city greenies/lunatics" to speak up:
"Those who live in the country need metropolitan Australians to understand our lives more than ever. Yet this sort of rubbish about 'work inner city greenies' is exactly the sort of crap that divides the nation and takes the place of the difficult policy work to address some of our challenges". Gabriel Chan for the @guardianau. 
I reflected on the incredible efforts of the South Australian government who have copped endless criticism for their investment in renewable energy yet they pushed on. Now they now source more than half of their power from wind and solar, HALF. One source said they're no. 2 in the world for total share of electricity generated from variable sources and are seeing potential for huge industry growth. This was a state which used to depend on coal and gas from Victoria and is now on their way to becoming completely self sufficient.
And just when you thought the little guy couldn't make a difference, I realised that almost 20% of Australia's total renewable energy production for 2018 was small scale solar panels (the kind on your roof). Despite ongoing subsidy cuts by the federal government, this was the highest amount on record… and that my friend, that was all you.
SO WHAT CAN YOU DO?
You've voted, donated and shared posts, you've got a reusable coffee cup and you're focusing on living more sustainably, what can you do now?
To find your MP & how they vote: https://theyvoteforyou.org.au . If it doesn't align with your thoughts, say something.
Vote with your dollar. Look at where YOUR money is being invested. That's right, the money you have in your superannuation and your bank account, isn't sitting in a vault, it's being invested in projects, some of which are fuelling the industries you may be opposed to. Check out @marketforcesau for current information. 
Let go of the "it's recyclable" safety net. Recycling is temporary solution to overconsumption, but it's not the answer. Did you know there are countless chemicals and resources that go into recycling your single use products? Resources like water that would better be used elsewhere? Take your re-usable items and really question EVERYTHING you throw in the bin. 
Consider throwing your support behind local regeneration projects such as @greeningaustralia who work to restore ecosystems around the country. With the loss of over a million hectares of carbon filtering bush this week alone, we're going to need all the help we can get.
Stay abreast of all issues – have the difficult conversations and in doing so, open others eyes to what's happening.
And last but not least, DON'T GIVE UP. Start small and watch the ripple effect.
We've got this <3 x