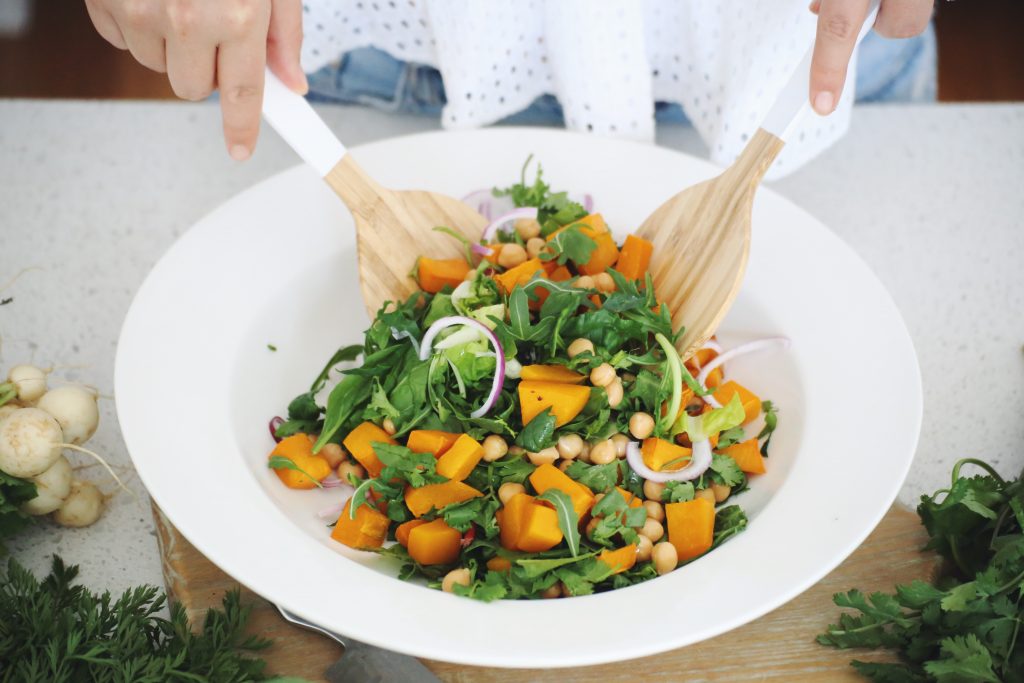 ---
APPOINTMENT STRUCTURE
INITIAL CONSULT (1 hour / $160)
After discussing your initial concerns, Alyse will ask you a diverse range of questions relating to your health history, dietary patterns and lifestyle choices in a bid to gain an understanding as to what's occurring on both a physical, emotional and chemical level.
Before the appointment concludes Alyse will attempt to explain what she believes is going on. To do this successfully, Alyse will use a wide variety of analogy's and diagrams to help convey what can sometimes be a complicated picture into something easy to understand. From there, she will provide dietary and lifestyle advice, as well as a script and any further testing if required.
---
RETURN CONSULT (45 mins / $100)
Return consultations will then be scheduled roughly every 4 weeks (this can differ, depending on the case presentation). During these consultations we will work-shop any barriers to change as well as providing additional education as to how to improve your health as a whole.
WHAT TOPICS DO THE RETURN APPOINTMENTS COVER?
Every case is different, so it's hard to summarise the course of which our appointments will take, but here are some of the topics I cover in consultation:
Food Diary Analysis – where I input your food diary into food analysis software and we discuss whether or not you're meeting your nutrient intake, how this relates to your symptoms.
Identification of food intolerances and how they may be contributing to your health concerns.
Should we fast? Whether or not this latest diet craze is appropriate to you as an individual.
Should we snack? Whether or not snacking is recommended for you as an individual, plus a complete list of snack recommendations.
How to structure a meal – the art of structuring your main meals to best suit your digestion.
Whole food Nutrition for Vegetarians – how to ensure you're getting enough.
Nourishing your microbiome – how to feed your microbe population to support optimal health.
Lifestyle and Diet advice for hormone balancing – how to ensure the foods you're eating support your unique hormonal balance (PCOS, Endometriosis, Oestrogen dominance and more)
Lifestyle and Diet advice for managing anxiety and moods – how to ensure you're eating foods unique to you as an individual in a bid to manage mood changes.
Preconception care & Pregnancy Nutrition – how to ensure you're getting the right nutrients and when.
Lifestyle and Dietary Advice for managing a number of health conditions like that of autoimmune disorders, cold sores, hay-fever, recurrent urinary tract infections and more. 
---
TESTING
As a qualified health professional, I have access to a full range of functional testing. These are provided on a strictly case by case basis. Some of the tests in which I offer are listed below:
GI Mapping – The GI-MAP stool analysis evaluates the DNA of the organisms living within the gut using advanced qPCR technology for a fascinating insight into the gut structure and integrity as well as the microbiome. This test assesses presence of parasites, bacteria, fungi, yeasts, viruses and your commensal species. Based on the results of this test and your symptoms, we develop a treatment plan tailored to you as an individual.
Organic Acids Testing – The Organic Acids Test offers a comprehensive metabolic snapshot of a patient's health with 75 markers.  It provides an evaluation of intestinal yeast and bacteria as well as markers for vitamin and mineral levels, oxidative stress, neurotransmitter levels, and oxalates.
DUTCH Hormone Testing – This test provides a comprehensive look at adrenal and sex hormones as well as how they're metabolised. This test may help address the underlying reasons for fatigue, hormone and fertility challenges, sleep issues and more.
Food Intolerance Testing
Heavy Metals Testing
AND MORE…
---
APPOINTMENT LOCATION 
I run private nutrition consultations at The Living Well Studio in Burleigh (Gold Coast, QLD). I also run online nutrition consultations for those located throughout Australia and the world (conditions apply, see below).
---
ONLINE CONSULTATIONS
Online consultations are run the same as clinic appointments however, if any supplementation or testing is required, this will be delivered to your door.
US & CANADA RESIDENTS: Unfortunately Alyse cannot offer online consultations to those located in US and Canada due to restrictions imposed by the respective countries themselves. As soon as legislation changes, we'll update it here first.
---
PRIVATE HEALTH REBATES
The following funds offer rebates for Qualified Nutritionists as part of their elected extras package:
AHM 

GU Health

Medibank P

rivate

Australian Unity

HBF 

NIB 

CBHS 

HCF

Queensland Country 

CUA

health.com.au

Territory Health

GMF

Mildura Health Fund

Westfund 
If your health fund is not listed here, we recommend you contact them for more information.
PLEASE NOTE: Unfortunately online consultations are not eligible for private health rebates. If this changes, we will update this here first.
---
If you would like to read more about Alyse's qualification, you can do so here.
If you have any additional questions, please contact Alyse here for more information.
---
Join our social media tribe of 9,000+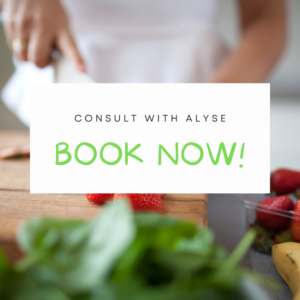 Stuck for Dinner Inspiration?