Optimise Your Health with Expert Nutritional Advice
Your journey to wellbeing starts by asking the right questions
And I'm here to help you get started.
Nutritional Consultations
Whether you're looking to address gut issues, fatigue, deficiencies, or begin planning for parenthood, I'm here to help you avoid the popular band-aid solutions and dig a little deeper.
Knowledge is Power
We are excited to announce that we will soon be launching a series of nutrition courses designed to empower individuals with the knowledge they need to make informed choices about their health.
Stay tuned for more information.
Hi, I'm Alyse
I'm a qualified Nutritionist, mother and passionate foodie who believes wellbeing extends well beyond the label of an illness and the treatment of symptoms. It's about listening to the (often cryptic) messages your body sends, understanding their function, and integrating action plans that are both preventative and sustainable.
To learn more about the experiences that shaped the practitioner I am today, click the link below. 
LATEST
From the Blog
A collection of articles designed to answer the most FAQ in the nutrition space.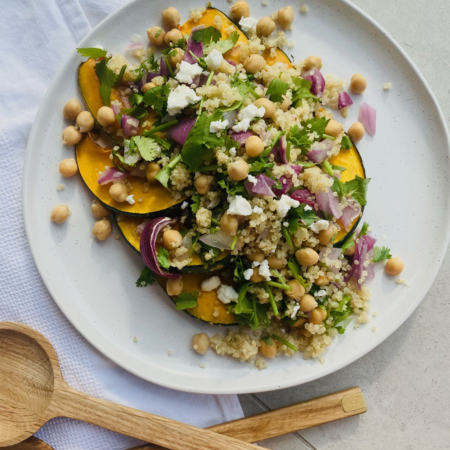 I've never had anyone tell me they didn't like this Roast Pumpkin & Chickpea Salad. Rich in both colour, flavour...



THE LATEST
Healthy & Delicious Recipes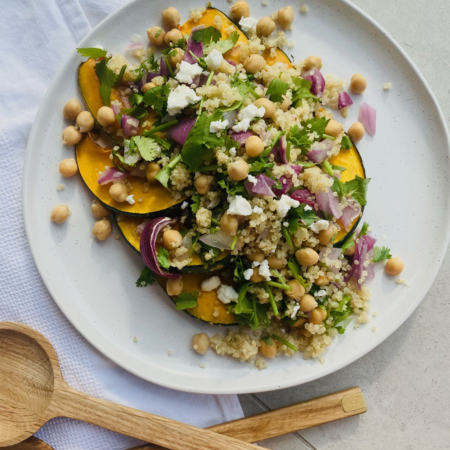 I've never had anyone tell me they didn't like this Roast Pumpkin & Chickpea Salad. Rich in both colour, flavour and fiber, this salad is the perfect side to any protein dish OR if you're a vegetarian, a complete protein combination to ensure you meet those protein requirements.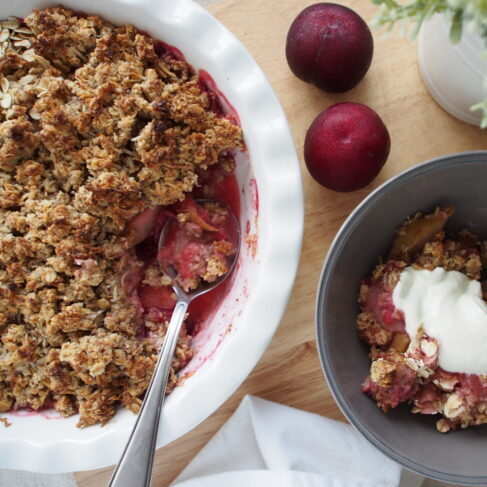 There's only a short seasonal window of opportunity for Baked Pear and Plum Crumble, but when the dates align, my goodness is it worth it. The sweetness of the pear, with the tartness of the plum makes this dessert one of a kind. When preparing this dessert, I recommend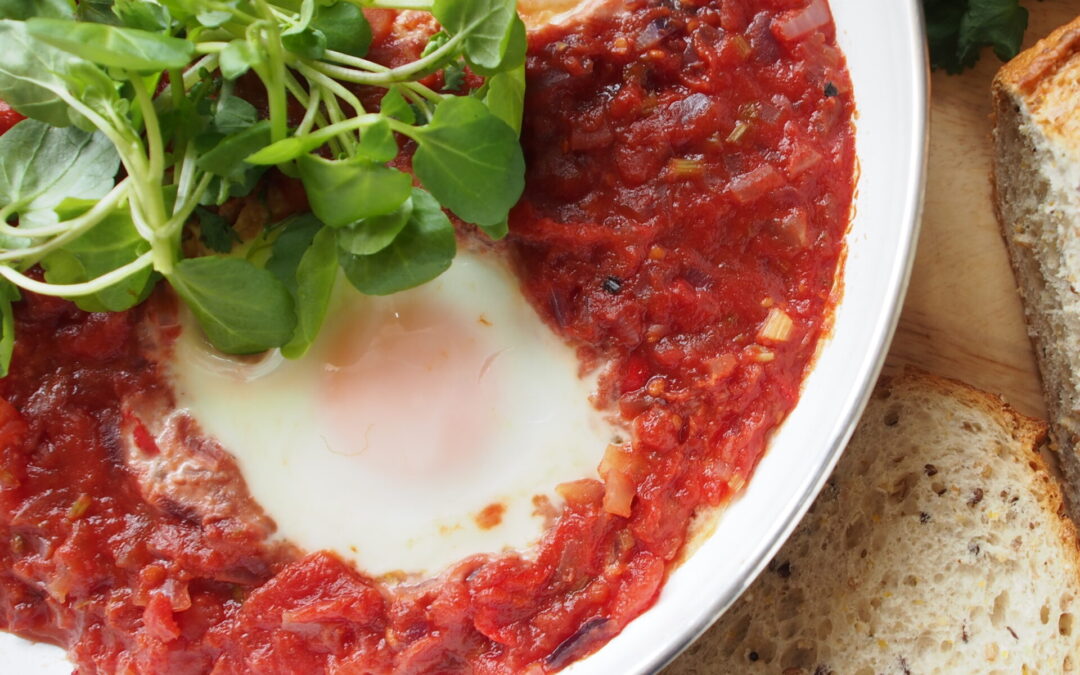 Baked eggs have always been a favourite of mine and it is very rare (actually, I don't think I have ever) that I turn them down if they're on the menu when we eat out. Paired with some fresh sourdough or gluten free bread and butter… YUM. This recipe
Mmmm… Fish Tacos with Mango Salsa; Is there anything better than the fresh, sweet taste of mangoes paired with a little Mexican spice on a balmy summer's night? I didn't think so. This dish is on frequent rotation at our place; not only because it's delicious, but because it's
This Roasted Pumpkin and Pear Quiche recipe is my go-to meal when I am time poor. It is so quick and easy to throw together. Perfect for lunch or dinner or even breakfast - just make sure you set aside a slice for leftovers BEFORE you serve it up
Pizza. There's no food quite universally accepted as a good old fashioned pizza. Whilst I'm a fan of traditional varieties (I'm a Margherita girl myself) , I like to save them for the nights we choose to eat out at an Italian restaurant (no one does an Italian Pizza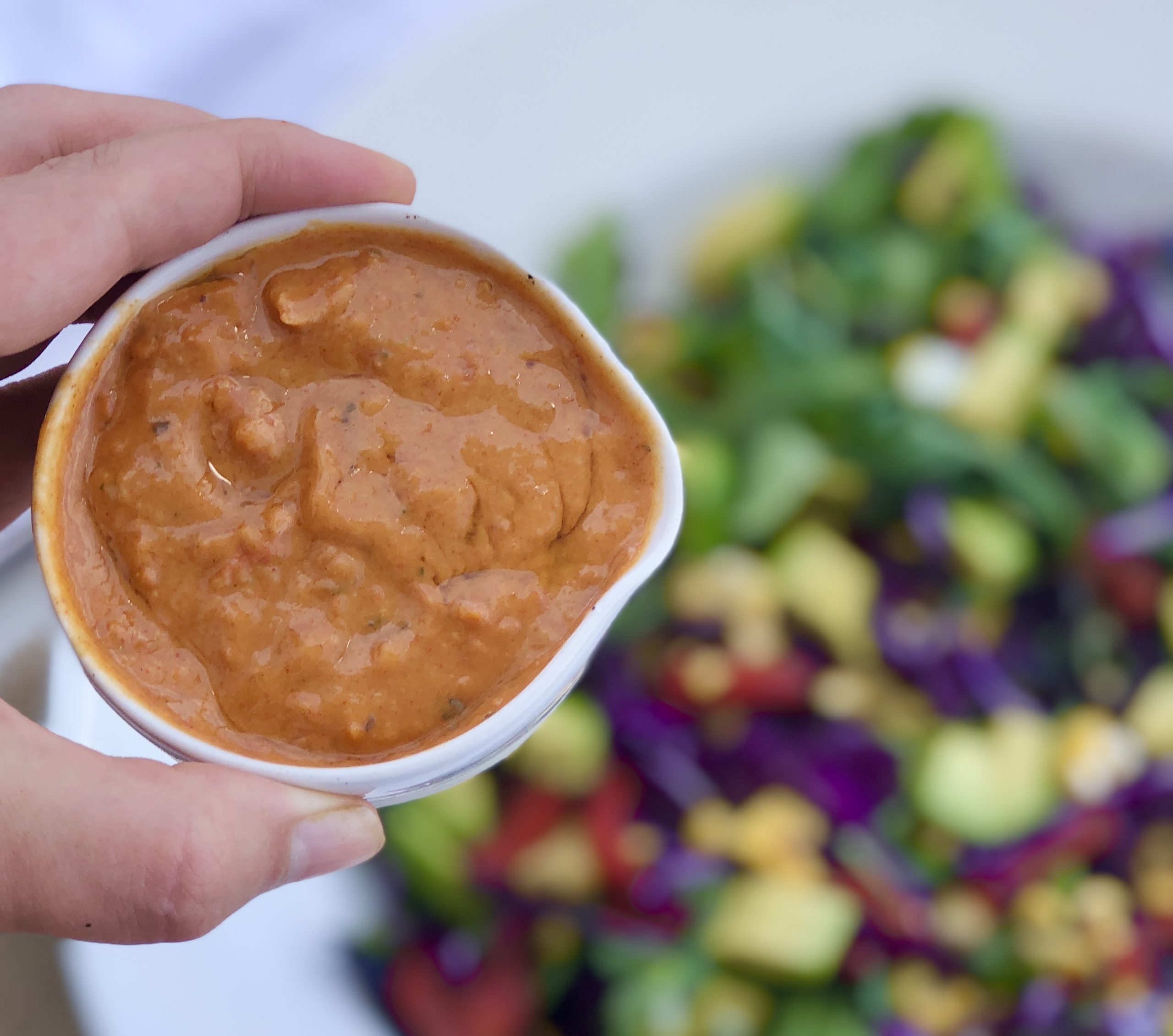 This smokey paprika dressing is the perfect accompaniment to any Mexican dish. Tacos, salad, chicken - you name it.
These sweet potato, chickpea and feta rolls will become your new vegetarian party favourite. They are rich in wholesome goodness and very high in fibre.  
This Grilled Eggplant & Tomato salad transports me half way across the world to a summer day in Italy.  This salad is light, fresh and the perfect accompaniment to any grilled fish, meat or chicken dish. It would also pair lovely with a potato salad for all my vegetarian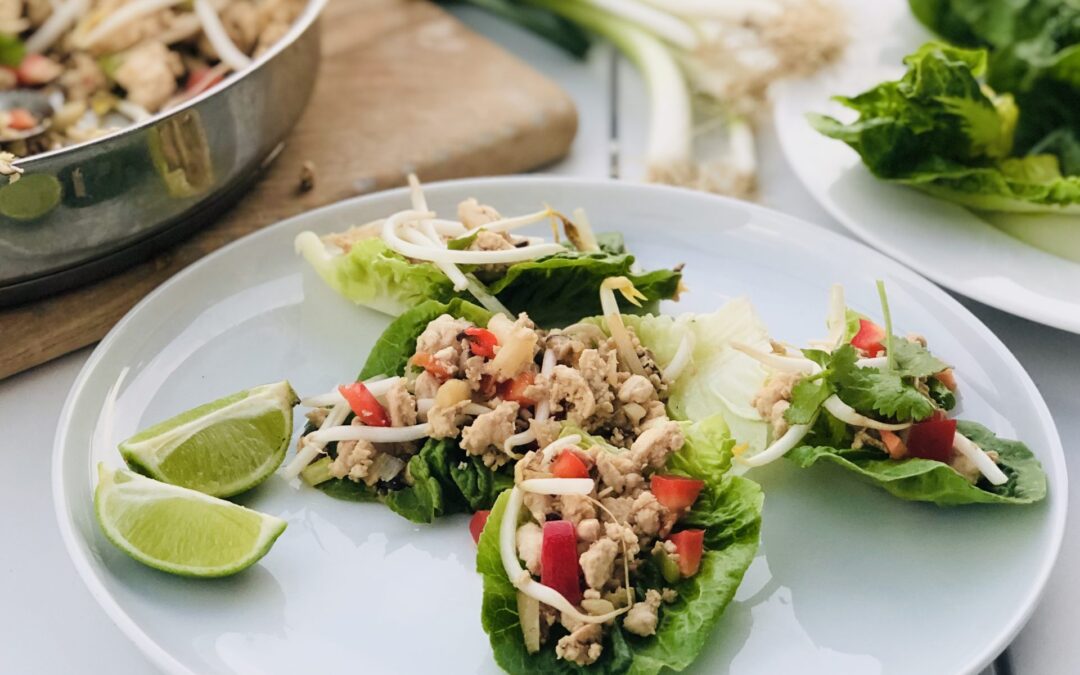 San Choy Bau is one of the easiest dishes to recreate when you're in a rush. Light, fresh and ready in under 20mins, this is one of our favourites in our weekly meal rotation. 
For those who love traditional hummus, but can't digest the fibres found in chickpeas – this zucchini hummus will become your new best friend.
I'll admit I'm not a huge fan of traditional hummus (*gasps), but this roast pumpkin variation has got me hooked. So easy to prepare at the start of the week for a scrumptious breakfast (pictured above) or for a nutritious snack on the run. ABOUT THE INGREDIENTS: TAHINI Tahini
JOIN THE LIST AND
Get my latest recipes directly to your inbox!