Please get in touch, I'd love to hear from you!
---
PLEASE NOTE:
If you're enquiring about appointment structure, cost and length of consultation please check here first.
If you're looking to book an appointment, click here to see Alyse's available consultation days and times.
If you're submitting a sponsored post enquiry, I ask that you read "My Stance on Sponsored Posts and Advertising" before sending. Please also be aware that Alyse is NOT currently accepting Infographics or guests posts at An Apple a Day. Thank you for your understanding.
---
Join our social media tribe of 9,000+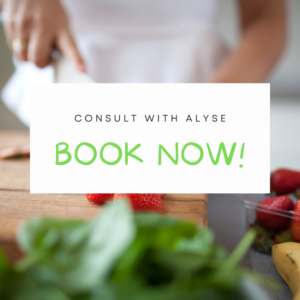 Stuck for Dinner Inspiration?