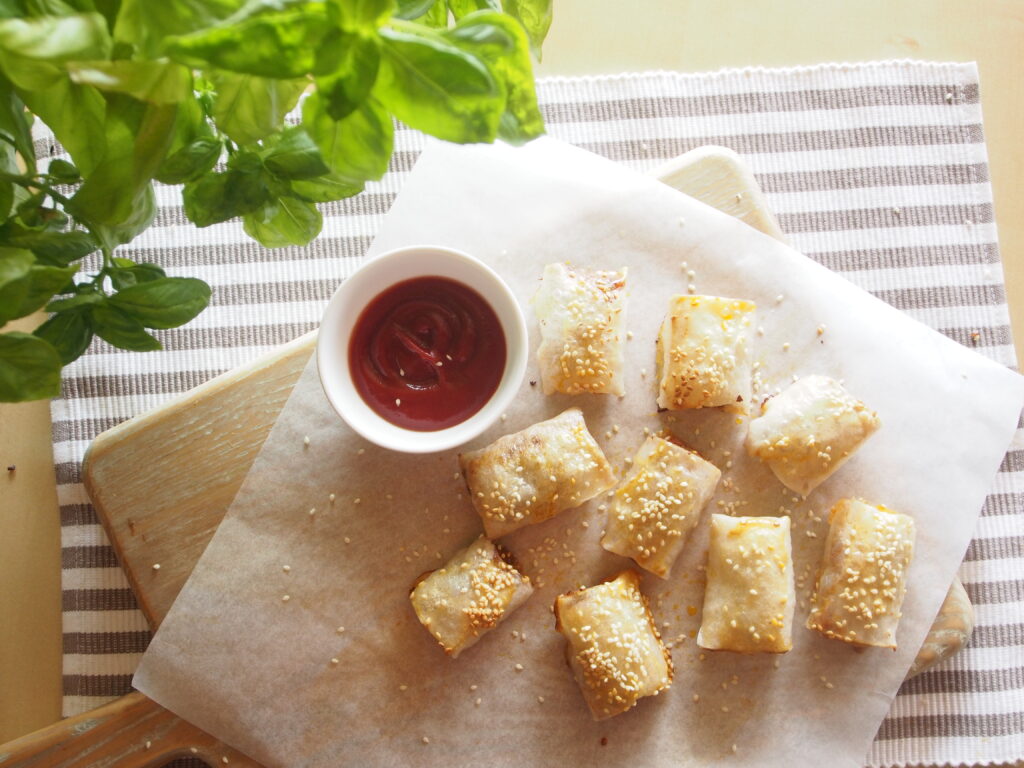 I love home-made sausage rolls. I remember making them as children, it was always in the cooler months and we'd enjoy eating them with the rain pouring outside. As the weather started to cool down, I've been thinking a lot about Sausage Rolls (it's funny how the weather can do that), but how on earth could I make them Gluten Free?
Last week Brooke Meredith from A Conscious Collection, uploaded a picture of her GF Sausage Rolls. With sausage rolls on my mind of late, I took a sneak peak. The clever cookie that she is, uses the paper from rice paper rolls to wrap the meat – the result? GF sausage rolls with CRUNCH.
Now, before you sign off (I promise you, it's not as crazy as it sounds), know this; this recipe works perfectly with traditional puff pastry also (tried and tested over the years), so don't feel like you have to jump on the GF sausage roll bandwagon if you don't want to.
I'm still tweaking my own puff pastry recipe, so stay tuned! It will be up very soon.
---
Gluten Free Sausage Rolls 

---
Makes: 27        Prep Time: 20 mins     Cook Time: 25mins
---
Ingredients 
400g organic beef sausages
1 carrot, peeled and chopped
1 small zucchini, chopped
1 tsp. dried or fresh oregano
1 clove garlic
1/2 brown onion
4 tbsp. organic tomato sauce (optional)
1 egg
18 rice paper roll sheets (round)
3 tbsp. sesame seeds
Salt & Pepper to taste
Method
Pre-heat the oven to 180C. Using the tip of your knife, slice through the sausage casing, lengthwise. Peel away the casing and turn the filling out into a large bowl.
In a food processor, place the carrot, zucchini, oregano, garlic and onion and processor until chopped finely. Add mince and tomato sauce (if you're using) and combine well.
Take 2 rice paper sheets and run under warm water until softened (no more than 10 seconds). Transfer the sheets to a damp tea-towel on a flat bench. Place the rice paper rolls on top of one another.
Spoon 1-2 tbsp. of the mince mixture along the bottom end of the rice paper, shaping mince into a long sausage shape. Brush opposite long edge with a little egg mixture and then roll away (no need to fold in sides).
Using a pair of sharp kitchen scissors, cut the ends of the pastry (if required), before using the scissors to cut the "sausage roll" into 3.
Place each roll onto a baking tray, lined with baking paper. Baste with egg and sprinkle with sesame seeds. Cook for 25 minutes in the oven, or until cooked through. Serve whilst hot.
Note: You can prepare these sausage rolls ahead of schedule and freeze than raw. Defrost before cooking and again, serve hot.
---