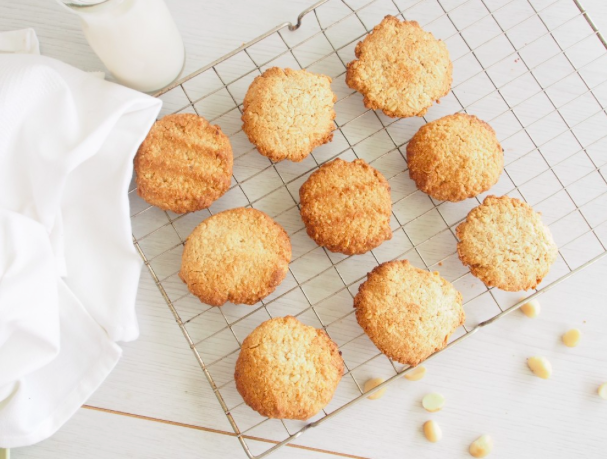 It's been 2 years since I visited the shores of Gallipoli. It was always something I wanted to do and I can honestly say that it was one of the most moving experiences of my life. There were tears, goosebumps, shock, fear, empathy and shear pride from everyone on our tour. Each year I try my very best to put it into words, but I can never re-create that day. If you have never been, go. It is an incredibly beautiful place where so many of our soldiers are resting. 
Since visiting the shores and graves of Gallipoli, Anzac Day brings about a much heavier heart than years gone by. I'm not sure why, but something changed that day, and I saw the world in a different light. As I am fortunate enough to commemorate yet another Anzac Day, I am forever grateful for the sacrifice made by those who made it (and continue to make it) possible. 
Whilst we always paid our respects on Anzac Day, one of my fondest memories was the time spent with my Grandma. Anzac Day meant it was time to make Anzac Biscuits. All 3 of us would crowd around her kitchen bench and help her bake. Whilst we were measuring, pouring and mixing, she would tell us stories about the war, stories not just from abroad, but her only personal experiences back at home in New South Wales. Each year we heard the same stories, but we always listened attentively, asking the same old questions, trying to imagine what it would have been like. 
Whilst I don't get the opportunity to fly back to Perth and spend time baking Anzac Biscuits with my Grandma as much as I would like to, making them on this side of the country is something I really do love to do. 
Whilst I have strayed a little from my Grandma's traditional Anzac Biscuits recipe (in a bid to create a healthier alternative), they still taste delicious (and are often gobbled up before I even have a chance to dig in myself). One recipe is made with whole food ingredients and the other is a GF, DF, gooey Paleo alternative. I hope you all enjoy! 
Lest We Forget x 
Print
Gluten Free Anzac Biscuits 
---
1

cup

almond meal

1/2

cup

cashews (chopped)

1/2

cup

macadamias (chopped)

1

cup

desiccated coconut

1/4

cup

maple syrup

1/4

cup

macadamia nut oil (you can use softened butter or coconut oil)
---
Instructions
Preheat your oven to 180C.
Ensure your macadamia and cashew nuts are finely chopped.
Combine all ingredients in food processor and pulse until well combined.
Roll the mixture into cookie size balls before pressing them flat on a baking tray lined with baking paper.
Cook at 180C for 15-20 minutes or until golden.
Allow to cool before serving.
Print
Healthy Anzac Biscuits 
---
125

g

butter (room temp)

1/2

cup

spelt flour

1

cup

rolled oats

1/2

cup

desiccated coconut

1/2

cup

macadamia nuts (chopped)

1/2 tsp

. baking soda

1/4

cup

maple syrup
---
Instructions
Preheat oven to 180C.
In a food processor, combine butter, flour, oats, chopped macadamias, baking soda and sweetener. Pulse quickly until the macadamias are crushed.
Roll approximately 1 tablespoon of mixture into cookie size balls and then press flat on a baking tray lined with baking paper.
Bake in the oven for 15-20 minutes or until golden brown.
Remove from the oven and allow to cool for approximately 30 mins before serving.