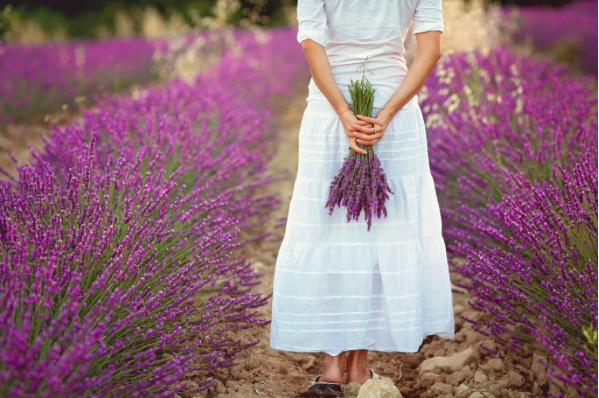 For those of you who have tried to use a natural deodorant, you'll agree that that's easier said than done – a lot of them don't work. So, in a bid to preserve the wellbeing of our friends and family; I to set out to create my very own 'natural deodorant review'. I tested 11 deodorants in total, 4 of which I would consider to be my top picks.
Before I jump in, I want to let you know that I used the EWG Skin Deep website to rate these products and I have shared their results below. This is a fantastic resource for everyone trying to understand what's really in their beauty products and what effects it may be having on your health.
---
#1 Black Chicken Axilla Deodorant Paste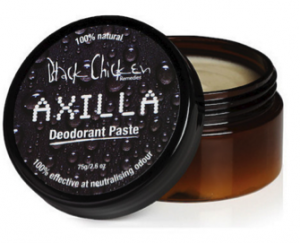 This is the best natural deodorant on the market. I have to admit that I was a bit hesitant; but once you get over the fact that you have to apply a paste to your underarms (seriously, it's nowhere near as bad as you might think), you're good to go. Lasts all day without re-application. Even the husband loves it.
NOTE: This does contain EUGENIA CARYOPHYLLUS (Clove Oil), which has been banned by the EU and restricted in fragrances because it is a known allergen. I personally haven't had any problems with it. 
Available from Nourished Life. 
RRP: $18.50
---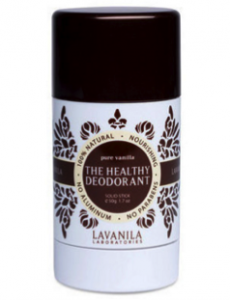 #2 LaVanila Deodorant
This one was recommended to me by one of my friends. It's a great product, but it does contain a "fragrance". According to their website Lavanila's fragrance is derived from their "own blend of pure essential oils, nature identical oils, and botanically derived aromas". What that means exactly, I'm not sure. This is something to keep in mind because this "fragrance" received a 4/10 (Moderate Hazard) on the EWG website. They do have a "Fragrance Free" option available which I rate highly.
Available from Nourished Life 
RRP: $24.95
---
#3 Moogoo Fresh Cream Deodorant 
I was invited by the team at MooGoo to trial their deodorant over the course of 30 days and I was honestly, blown away. For all those looking for more of a 'traditional' roll-on, this one is for you. Ranking 1/10 on the EWG Skin Deep website (meaning very low hazard), this product is free from aluminium, paragons and all other nasties. It's also a lot cheaper than all of the other natural deodorant brands, which is definitely a plus!
You can buy it from all good health food stores or their online store here.
RRP $8.95.
---
#4 Mukti Organic Deodorant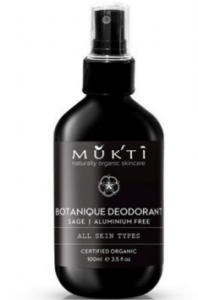 If you're a fan of a spray deodorant, this is my top pick. I did have to re-apply on the extra hot-days, but it is certified organic by the OFC, scored a 1/10 (Low Hazard) on the EWG Skin Deep Website and whilst not my favourite overall, was definitely my favourite in the "spray" department.
Available from Nourished Life
RRP: $19.95
---
#5 Divine By Terese Kerr

I'm mentioning this one because it works wonderfully for two of my girlfriends (they swear by it) where as it wasn't for me, but I guess it just depends on the individual. Definitely worth a try, if none of the above options work. This deodorant received a 2/10 (Low Hazard) on the EWG Skin Deep website.
Available From Nourished Life 
RRP: $18.95
---
What's your favourite natural deodorant?