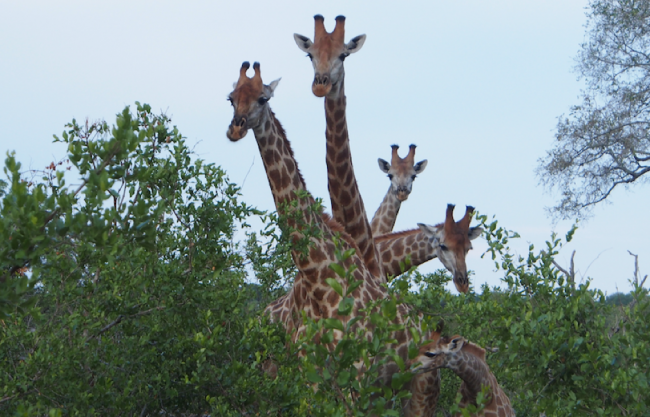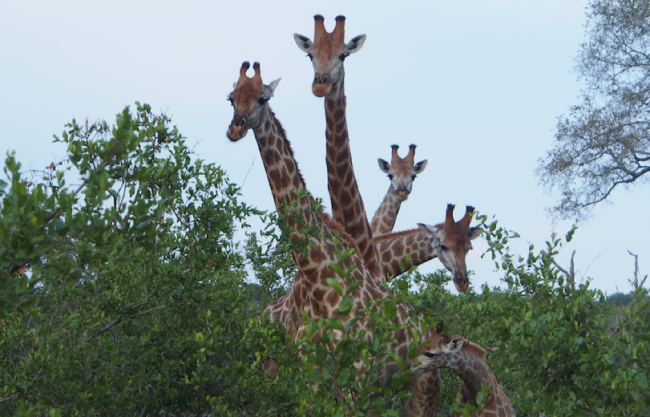 Private safari's are expensive, there I said it. So much so, when we first looked at booking our safari, we weren't sure that it would be worth the investment. We um'ed and ah'ed and if I'm being completely honest, we almost opted out! However, after much deliberation, we agreed that it was a once in a lifetime opportunity and something we would want to do "right". Now that we're back on home soil, I can honestly say that it was one of the most amazing things we've ever done, and if you've been deliberating over this for awhile, I'm here to tell you WHY this is something you just simply have to book.
NOTE: Whilst this post isn't strictly health related, ever since returning to Australia, my inbox has been overflowing with questions about this experience. Instead of answering them one by one, I thought I'd post them here for all to enjoy.
---
WHERE TO SAFARI – SOUTH AFRICA 
KRUGER NATIONAL PARK 
Kruger National Park, is situated in northeastern South Africa and is one of Africa's largest game reserves. It covers an area just shy of 20,000km2 and is home to a wide variety of wildlife, including the "Big 5" (lions, leopards, rhinos, elephants and buffalos). You can drive yourself through parts of Kruger National Park or you can take a guide. All of this is organised prior to your arrival. If you have any questions, please speak to your hotel.

SABI SANDS 
Located adjacent to the Kruger National Park exists Sabi Sands, a Private Game Reserve that is known for it's leopard sightings (we saw one every day we were here – see above). Within Sabi Sands exists a number of private lodges. We stayed with the Londolozi Group, at the Londolozi Founder's Camp.
---
WHY GO PRIVATE?
Sabi Sands does not allow day visitors, only those staying within the confines are allowed on the property. This means that the park never became busy with tourists BIG TICK.
Going private means that you have access to your own highly trained guide, that can tell you everything about the reserve and the animals. Within a private reserve, this driver is permitted to take your vehicle off-road (something not allowed in Kruger), resulting in some once in a life-time, up-close and personal experiences with the animals, everyday.
On top of all that, at Londolozi, our driver paired with our very own tracker, who could literally smell a sighting minutes away. This meant we had two trained eyes on deck, resulting in some of the most incredible experiences of our lives.
---

---
WHERE WE STAYED
As mentioned above, we stayed at Londolozi Founder's camp and hand on my heart, I couldn't recommend them enough (no, this is not sponsored). From the word go, nothing was too much trouble and quite honestly, the team went over and above.
WHAT'S INCLUDED? 
Everything. From your meals (food was AMAZING), drinks (AMAZING), mini-bar, accommodation (AMAZING), events under the stars (AMAZING), snacks, wake-up calls… even your laundry. Everything.
Regarding the drives (again AMAZING x 10 and all inclusive); you have two game drives per day (approx. 6-8ppl guests per drive), each approximately 3-4hrs long. On each game drive you have either morning tea or sundowner drinks out on the track. Upon return, either breakfast or dinner is waiting for you. During the day you have access to a gym and day-spa (only thing not included). However, we spent most of the time, lying by our pool or in the air-con of our villa, relaxing. Lunch is served in the restaurant, you come at your leisure.
Without giving too much away, each night, there is always something different happening (see highlights below – WARNING: May be a spoiler!).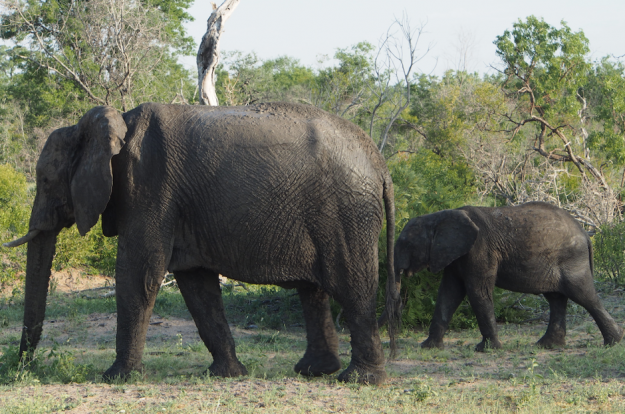 ---
FAQs
SHOULD YOU TAKE A CAMERA?
Yes! And trust me when I tell you that your I-phone won't do it justice. Londolozi has both cameras and camera lenses for hire, if you don't want to lug your lenses around the rest of the trip.
---
IS IT HOT? 
We went in December, so the beginning of summer. It was hot, but in all honesty, the drives are done early and late to avoid peak temperatures. You also spend the day in the comfort of your air-conditioned villa so the heat didn't bother me at all.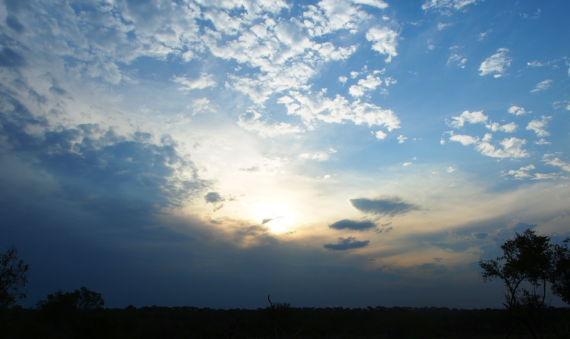 ---
IS IT SUITABLE FOR CHILDREN?
Absolutely. There were a number of families on Safari and the kids loved it just as much (if not more than we did). I wouldn't hesitate in taking my children on Safari one day. The team at Londolozi also have a kids club to help keep them entertained during the day.
---
IS IT SAFE? 
At no point did we feel unsafe however, these are wild animals so there is always a risk; another reason to have your own driver.
---
WHAT SHOULD YOU BRING? 
In terms of protection from the elements:
Sunscreen
Long sleeve linen tops to wear out on the drives
Wide-brim hat
Mosquito Repellant (more on this soon!)
The rest is simply clothes for your comfort and your camera!

---
WHAT WAS THE HIGHLIGHT? 
Honestly, picking one moment is incredibly hard (and I don't want to give too much away to future guests), but I've picked my top 3:
Our up-close and personal encounter with a pack of female lions and cubs preparing to hunt was definitely up there. Never have I felt more vulnerable in my life. The sheer presence of the pride gives you goosebumps. I could not look at them without the camera, hoping it would act as some kind of invisible forcefield. It worked (they weren't too phased by us), but I hold a new found respect for these ladies.
Lions at Londolozi – An Apple a Day from Alyse Cocliff on Vimeo.
The morning spent tracking the female leopard. This resulted in me coming almost within arms length of the beauty as she walked down the side of our vehicle, only to later watch her drink from the river and effortlessly climb the tree.
Dinner under the stars and our own private lunch in the tree-house! Just us and the savannah 🙂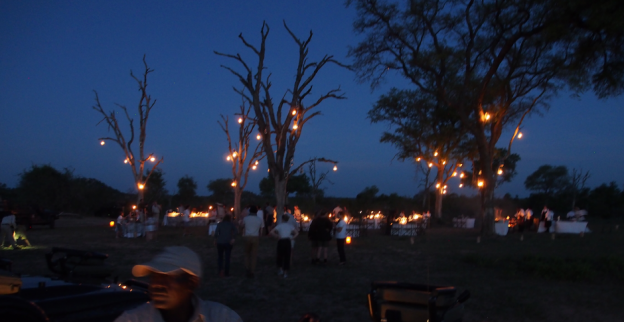 ---
WOULD I RECOMMEND IT? 
Hands down, one of the most incredible experiences of our lives. Not once did I regret the money spent. It really is something you have to do (and no, for all those Victorians, Werribee Zoo doesn't even come close). There is something incredible about witnessing these incredible creatures on their own terms. It's humbling, it's grounding, it's mesmerising all in one.
Would I do it again? Absolutely! Botswana and Namibia, we're coming for you.
---
SHOUT-OUT 
I couldn't finish this post without a special shout-out to the following people from Londolozi Founder's Camp:
Kelly – the sweetest host anyone could ever ask for; nothing is too much trouble.
Vusi – staff member of the year, he always made our day, everyday.
Dave – 4WD extraordinaire!! Seriously, I've never been more impressed by someone's driving skills. His relentless search for the most incredible wild-life encounters, made our trip.
Judas – the most incredible tracker I've seen (and such a lovely one at that). This man is living proof that domestic blindless is NOT a male thing, and you all have the eyes of a hawk! Ladies, you're welcome.
Will – Manager in charge at the time and really made the effort to make us feel at home.
All in all, the team at Londolozi were incredible. You really felt like part of the family and we could not have asked for a better experience.
---
Have you been on Safari? Did you love it as much as I did? I would love to hear about your experiences in the comments below. 
---