I've been asked by a number of people to share the itinerary from our latest US adventure. From California to Utah, this is where we stayed, ate and played.
---
CALIFORNIA
LOS ANGELES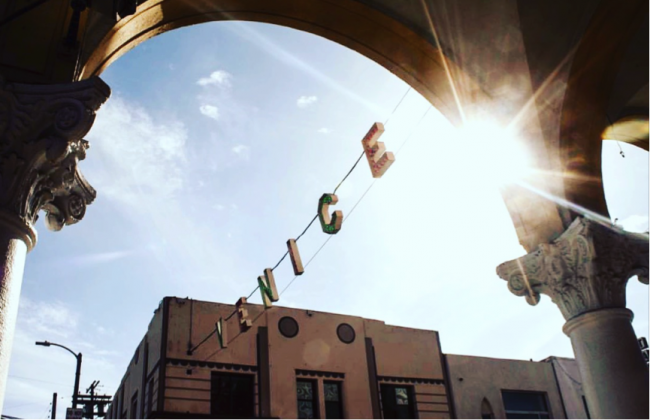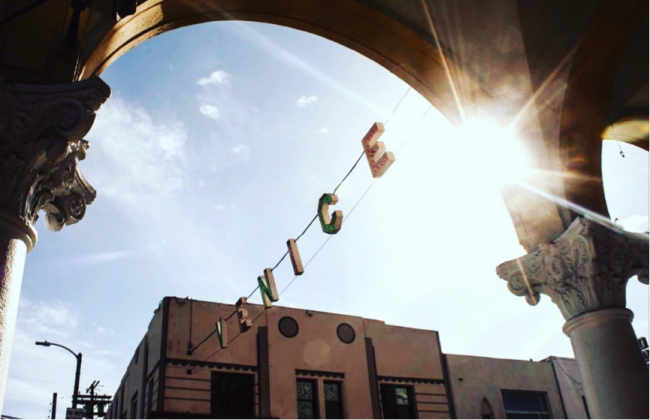 We stayed 3 nights in Venice Beach to relax after a long flight. You can read all about our Venice stay here.
---
YOSEMITE NATIONAL PARK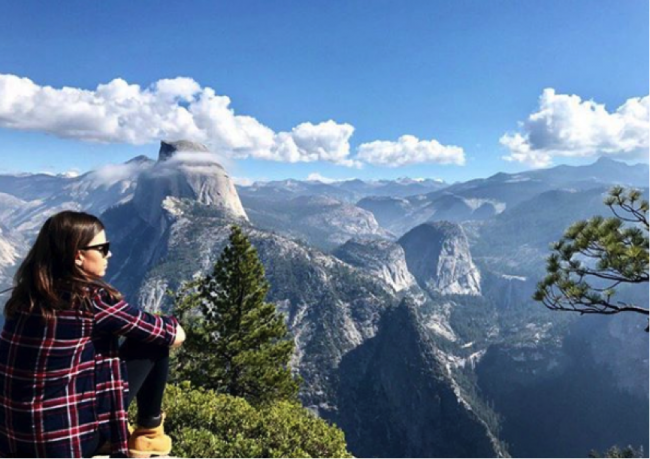 We took a small chartered flight from LAX to Merced Airport. The flight was a small plane (6 seater) but took 6 hours off our journey. We collected a car from Budget Car Hire approximately 5 minutes from the small airport terminal.
We stayed at Rushcreek Lodge and cannot recommend it enough. It was located approximately 10 minutes from one of the main entrances to the national park and had everything you needed and more (guides to help you plan your days in the park according to weather, traffic and timing – invaluable, restaurants, pool, spa, a small grocery store and s'mores by the fire at night). Food at the restaurant was great and reasonably priced. You will do a lot of hiking and driving regardless of where you stay in Yosemite, so staying somewhere that had some incredible dinner options on site, made our stay that much easier.
In terms of hikes, we did the Mist Trail (it's a tough walk, approximately 4 hrs, but spectacular… take at least 2L of water per person), Nevada Falls (you can walk up and back in 30 minutes), Glacier Point (see image above), Tuolome Meadows and Mariposa Grove (to see the giant sequoias). All were stunning but Glacier point trek and Mist Trail are my top picks! In terms of look outs, you can't miss Tunnel View, Glacier Point and stopping in front of El Capitan. INCREDIBLE!
---
LAKE TAHOE
We drove from Yosemite to Lake Tahoe, the drive was spectacular! In terms of stopping for a bite to eat along the way, just before the 120 hits the 395 there's a Mobil Fuel Station at Mono Lake that the locals rave about. Food was good! We had the fish tacos.
We stayed at The Coachman Hotel. It was a really nice, funky hotel however, I'd recommend getting a room upstairs and floor/ceilings are paper thin and you can hear everything downstairs … everything! They include breakfast but it's an American Breakfast – bagels, waffles and boiled eggs and coffee was Stumptown – fine if it's black, almond milk lattes not so much. Happy hour 6-8pm where some drinks are on special (changed daily) and they take $2 off bar snacks. Great fire outside for the cooler evenings.
Lake Tahoe isn't really known for it's food, but we managed to get by with help from Poke Rok, Sprouts Cafe and a few other recommendations from hotel staff.
If you're into hiking around Lake Tahoe, I recommend the Rubicon Trail around Emerald Lake. Approximately 8km round trip, STUNNING. Take snacks/lunch with you and again, plenty of water.
---
NAPA VALLEY
We drove from Lake Tahoe to Napa Valley. On the way in I recommend stopping at "Boon Fly" for a really nice whole food lunch.
We stayed at The Bergson, just outside of the Napa Valley at a little town called Calistoga. It was gorgeous. On the days we hit up the wineries, we simply caught an Uber from one venue to the next. It probably cost us $110 US total for the day, whereas drivers were $100US per hour.
If you're planning on visiting some wineries, be aware that tastings can be up to $70US per person however, you can split the tasting between two. We hit up Beringer Winery (they have the most amazing grounds), Sterling (they have a gondala ride to their tasting room), Clos Du Val and a few other. They were all lovely, but I am a Malbec, Cab Franc from Argentina girl ;).
For food, you cannot go past 'RH Yountville' for coffee or an afternoon drink (their restaurant/outdoor area is INCREDIBLE), 'Press' for steak (although $$$, but it's Napa so everything is expensive), Redd Wood for Italian (Butternut Squash Ravioli was to die for). Ciccio is a Negroni Bar (and we all know how much I love a Negroni), but it was closed the nights we were there. Bouchon Bakery is also famous in the area. There are so many amazing places to eat/drink in Yountville, you really can't go wrong.
We then drove from Napa to San Jose to fly to our next destination.
---
NEVADA
LAS VEGAS
Whilst it wasn't my ideal destination, it was nice to break up the travel. We had two nights in Vegas, staying at the Aria. We spent most of our days by the pool, ordering from the menu. The Aria has a cold pressed juicery on site, so that made life easier.
We had the most AMAZING dinner at Harvest, located in the Bellagio before we saw Cirque De Soleil show "O" (the water one), cannot recommend both the show and dinner enough.
---
ARIZONA
GRAND CANYON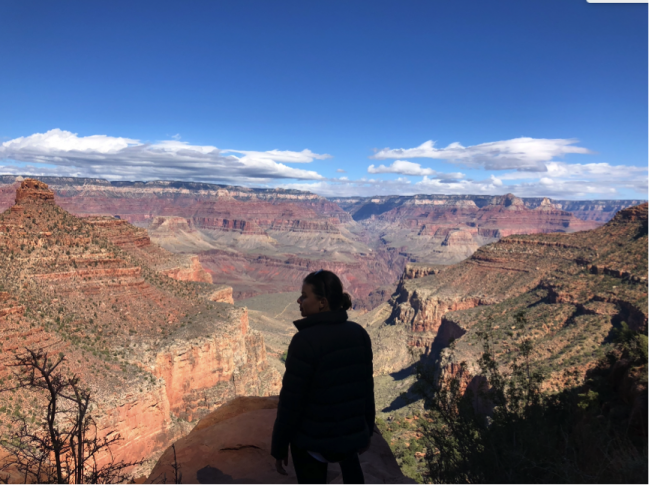 We picked up a car and drove the 4 hours out to the Grand Canyon. There's not much on the way, so I'd recommend stopping at Whole Foods, just outside of the vegas strip before you go. We also bought a large 10L water which ended up becoming invaluable throughout our stay.
We stayed at Under Canvas Grand Canyon and whilst the accomodation was gorgeous, they emailed us 2 days before we arrived and told us there was no longer food or drinks available to purchase on site. Being 40 minutes from the park entrance, this was a HUGE blow for us as there was very little on offer elsewhere. After a day of feeling a little nauseous at the lack of real food (everything was packaged and incredibly sweet), we took a drive into Flagstaff and honestly had the best afternoon. I would highly recommend this little town, it was buzzing and had a really nice feel (with lots of real food restaurants). We also stocked up at Whole Foods whilst we were there (& grabbed another 10L water bottle).
In terms of hikes, we did the South Rim trail and then down to 3 mile point on the Bright Angel Trail. The hike back to the top isn't as difficult as it would seem (nothing like Yosemite), so don't be discouraged. Again, take lots of water.
If we had our time again, we'd look into an overnight camping/hiking adventure into the base of the Grand Canyon. Because of the altitude you need to take your time venturing into the valley (for the best views) and as such, it wasn't something we could do in a day.
---
UTAH
ZION NATIONAL PARK
From the Grand Canyon we drove 5.5 hours to Zion National Park. It was a trek, but the changing landscape made it picturesque. If you're doing this drive I highly recommend booking a tour of Antelope Canyon on the way.
We stayed at Under Canvas Zion and we're very pleased to report that the food and drinks were flowing. Meals were very reasonably priced, simple yet fresh. Tent was incredible and hosts were much more welcoming than the ones at Grand Canyon. TIP: We splurged and got the tent with it's own private bathroom… it was worth it. The camp site is located approximately 30 minute drive from the park. If glamping isn't your thing, the town of Zion is located on the parks doorstep and has some great accomodation options available.
Zion is one of the most beautiful national parks I've visited. We weren't into battling the crowds so we skipped Angel's Landing and walked to the top of Observation Point – AMAZING view from the top but boy do they make you work for it. A return hike to observation point can take up to 6 hours, however we managed it in 3.5, but we were racing back down. Again, 2L of water per person minimum. Take lunch and snacks (which we ordered from the campsite the night before). We also hired the appropriate gear from Zion Outrigger (just before you enter the park, cannot recommend this ENOUGH) and did the Narrows (pictured above). Again, stunning. I'd recommend at least 3 nights in Zion.
From Zion, we drove back to Las Vegas (approx 2.5 hours) and flew back into LAX. We had another two nights in Venice before we flew home. Was it worth it? Absolutely!
---
Did I miss your favourite restaurant, hike or location on the way? Please let me know so I can cross it off my list next time!