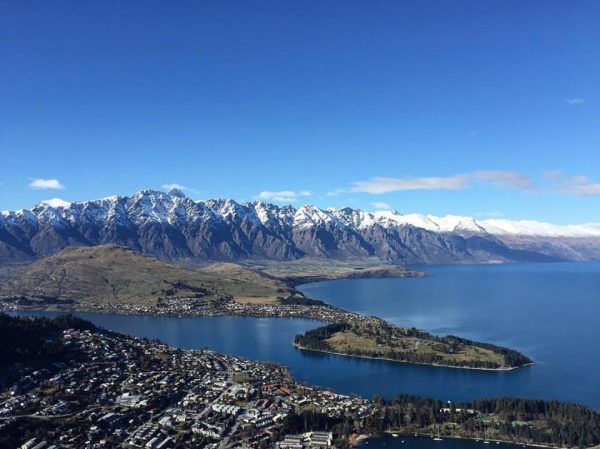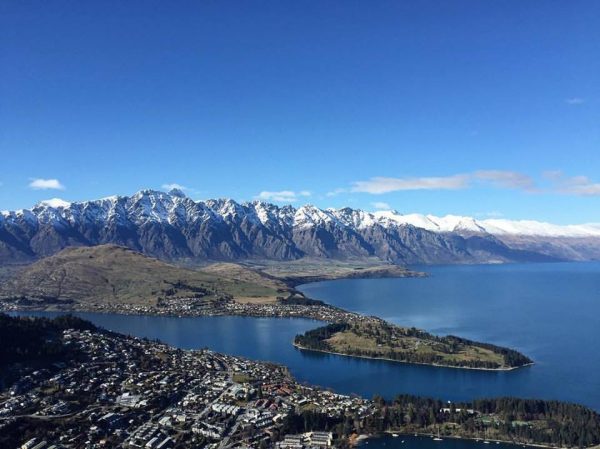 One of the most amazing things about Queenstown (aside from the view), is that everything seems to be only 10 minutes away. Whether it's the wineries, the restaurants or the activities, it takes next to no time to arrive on their doorstep. After spending a few days in Queenstown, we only managed to squeeze in a few of our "must do" list however, we have every intention of heading back, so please check back here before your next trip for updated information.
Vudu Cafe & Larder
One of the must visits in Queenstown for a delicious breakfast, lunch and/or great coffee. The menu is extensive and catered for everyone (GF, DF, Vegan, Paleo options available). If for some reason, someone was not satisfied, the glass cabinet at the front of house showcased some of the most beautiful cakes, frittatas, salads, wraps and more. Get there early for a table inside or wear your winter woolies for a table outside overlooking the lake.
Bespoke Kitchen
Delicious breakfast, lunch and coffee options close to the base of the Gondola, but again, I was drawn to the cabinet of freshly prepared wraps, cakes, frittatas, salads, chia puddings and more. Sticky Black Rice Pudding/Porridge was a favourite amongst our group. I also grabbed a few items from here for the plane ride back to Australia.
GF, DF, Vegan options available.
Amisfield Winery
Venture 10 minutes out of town to one of the most beautiful wineries in the area. There is no menu as such; it's a selection of courses that enable you to taste the best of the region and season. There are a number of courses, entrée, soup and mains, all prepared to perfection – you won't go hungry. If you love wine glasses as much as I do, this place is definitely a favourite. Rug up and take your wine outside and sit in the sunshine post meal – the view is spectacular.
Taco Medic
These guys are run out of a food van (check their Facebook page for their current location), so it's easy to mistake their food as "fast food", but please don't judge a book by it's cover. Menu is fresh, the staff are amazing, all of the tacos are gluten-free and are prepared with the freshest, locally sourced ingredients. If you're lucky to find them down Searle Lane, the bar across the laneway allows you to bring drinks into the alley to have with your taco fiesta. My favourite: Grilled Fish taco.
---
FOR A LITTLE FUN…
Visiting Queenstown without stopping by Fergburger is sacrilege (or so I hear). I'm not one for visiting the tourist hot spots but these guys do a burger well. Gluten Free burger buns are perfections and whilst it's not the most amazing burger I've ever had, it was delicious (and the boys went back for seconds). Breads are baked fresh daily and meat is free-range.
Tanoshi
Light and fresh Japanese food in the centre of town. Staff are lovely and it's always busy.
Madam Woo
We didn't get to eat here, but we heard so many amazing things. Fun modern Asian food.
Botswana Butchery
Whilst the staff are amazing, it's a little on the expensive side. If you do stop by for dinner, the squid & salad entrée was my favourite. Vegetarian options are limited and do contain dairy. Vegan options are a selection of sides. Post dinner head upstairs to the bar for a cocktail. Botswana's signature Negroni (you can read all about Negroni's here) was one of my favourites all trip; try a "Money Shot" for something unusual, yet delicious.
---
Groceries
You can't beat the view from any of the houses situated on the lake, so we took the time to eat at home one night and take it all in. We stopped in town for some vegetables, cheese and nibbles. The largest supermarket we found was Fresh Choice however, Raeward Fresh is known for it's quality of fresh produce, bakery, delicatessen and variety of organic ingredients.
If you're in town from end of October – March, the Remarkables Markets have been recommended.
Have you been to Queenstown? I'd love to know your whole-foodie favourites!