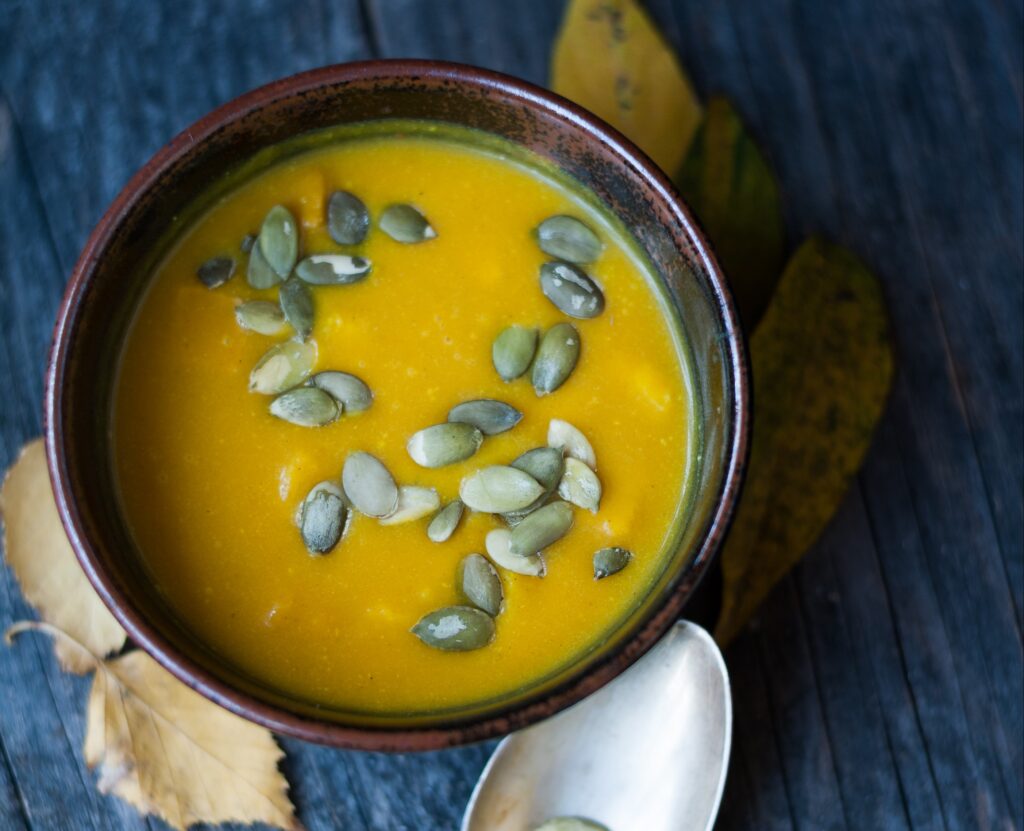 Looking for some quick and easy dinner inspiration? Today at 'An Apple a Day' HQ, we strayed from our usual pumpkin soup recipe and whipped up this version in next to no time. After we devoured our servings, we realised It was too good not to share! Enjoy x
---
Pumpkin Soup
---
Serves: 6 Prep Time: 20 Min Cook Time: 20 Min
---
Ingredients:
1 brown onion, diced
1 tbsp. grass fed butter
450g pumpkin, peeled and diced
1 large carrot, peeled and diced
1L chicken stock
1/2 cup coconut milk or cream (cream will make it thicker than milk)
Instructions:
In large pot, sauté brown onion in butter until golden.
Add diced pumpkin, carrot and chicken stock, to the pot, bring to boil before reducing heat to low-medium. Allow to simmer for 20-25mins or until carrot has softened.
Remove from heat, add coconut milk to the pot & purée.
Serve whilst hot!