In a world that celebrates the hustle, I am always encouraging my patients to slow down. It's a concept foreign to many and more often than not, when I ask my patients to tell me more about their favourite way to wind down, they look at me with a blank face.
After some discussion, the first thing that comes to mind for many is simply to "read a book"; but given the chaos of modern life, they haven't had the faintest idea of where to start. As such, I'm always recommending good books, so much so, I've opted to list my favourites here, all in one neat & tidy place for future reference.
---
Where The Crawdads Sing – Delia Owens.
One of my favourite books… ever.
A tale of despair, resilience, romance & mystery. This book was beautifully written and one that I recommend to everyone.
---
Daisy Jones & The Six – Taylor Jenkins Reid
If I was ever going to recommend a book to listen to on Audible, this is it. I felt like I was there, listening to the band members of the 70s band – Daisy Jones and the Six – share their stories of love, drugs, addiction and heartbreak in a documentary setting.
I enjoyed this book so much.
---
This is How It Always Is – Laurie Frankel
A story about how a family lives happily ever after…until happily ever after becomes complicated.
A beautiful journey that draws our reiterates the most important and the most beautiful things in life.
---
Any Ordinary Day
– Leigh Sales
A non-fiction collection of awe inspiring true Australian stories of resilience, hope & gratitude delivered beautifully.
I've listened to this book twice now on Audible and can honestly say, I will listen again and again.
---
Educated
– Tara Westover
If you're still with me, you may be noticing a trend here. I love a good story of resilience and Educated, by Tara Westover delivers on all fronts.
It took me a few chapters to get into this book, but once I was in, I was hooked.
---
Seven Husbands of Evelyn Hugo
– Taylor Jenkins Reid
I'm not one to read a second book by the same author, but I broke tradition based on the many rave reviews of "Seven Husbands" and I am pleased to say I enjoyed it just as much as "Daisy Jones"
An incredible story about the cost of fame, with many unexpected twists and turns along the way.
---
The Happiest Man on Earth – Eddie Jaku
I have learnt so much from Eddie and his incredible story.
A quick read about the tragedy of war and the holocaust and how one man chose happiness.
---
The Yield
– Tara June Winch
A story of Australian history that is too commonly left unsaid.
A powerful reclaiming of Indigenous language, storytelling and identity.
One I'd recommend reading instead of audible.
---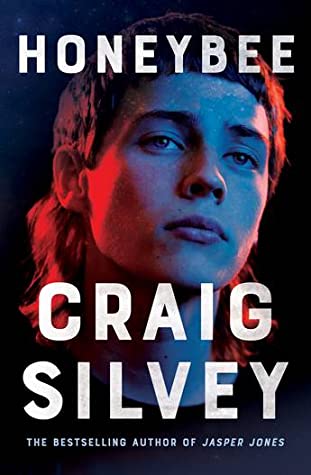 Honeybee – Craig Silvey.
I don't know why I loved this story, but I did. It's both heartbreaking and heart warming, it made me laugh out loud and then brought tears to my eyes.
Audible was fantastic.
---
Have I missed your favourite? If so, I'd love to know. Pop them in the comments below! 
---