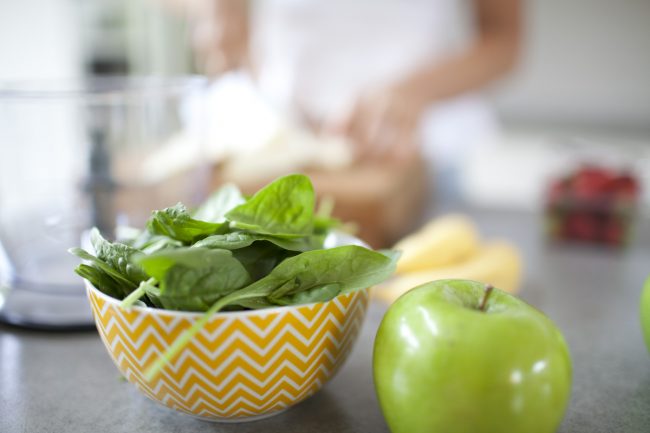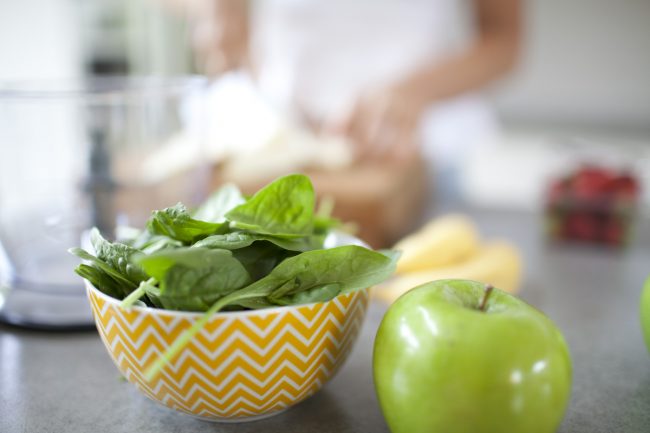 I've wanted to discuss this topic for a while now but haven't found the words. It's a touchy subject; dietitians are incredibly protective of their title (and rightfully so) however, in staking their claim on the "food expert throne" we might say that some (not all) have gone out of their way to discredit nutritionists in the process.
Whilst "friendly fire" between professions is somewhat healthy (more on this later), lately I've noticed a little more "fire" and a lot less "friendship" being directed our way. Whilst I don't like to partake in the nonsense (bigger picture = there are people who need our help), a recent string of events forced me to look into this more closely and as a result, I've opted to discuss a few of those heated statements openly and honestly below.
PLEASE NOTE: This post is NOT designed to discredit dietitians, I think they are wonderful at what they do, this is simply a post designed to educate as many people as possible on the valid work we do as qualified nutritionists.
PLEASE ALSO NOTE: As a qualified Nutritionist who has studied a Bachelor of Health Science at Endeavour College of Natural Health (ECNH), I am speaking on behalf of my own experiences. Whilst other universities offer nutrition degrees, both undergraduate and postgraduate, I cannot comment on their course structure, content or graduate skill set.
---
DISCUSSION POINT #1: NUTRITIONISTS DON'T HAVE TO HAVE A DEGREE TO CALL THEMSELVES A NUTRITIONIST.
TRUE. Unlike "Dietitian", the term "Nutritionist" is not a legally protected title and as such, anyone can call themselves a Nutritionist regardless on whether they have done a degree or not. As a result, the skill set of Nutritionist's can vary far and wide. As a profession are we peeved off about it? ABSOLUTELY and we're constantly working towards registration however, for one reason or another we're still not there yet.
Having said that, I'd just like to reiterate that this doesn't mean ALL nutritionists are unqualified practitioners with little knowledge. Just like any dietitian, a qualified nutritionist would ALWAYS recommend taking advice from those who are accredited to provide it. Steps on how to ensure you're speaking with a qualified nutritionist are listed below.
---
DISCUSSION POINT #2: DIETITIANS ARE MORE QUALIFIED THAN NUTRITIONISTS.
Having read this on so many social media platforms of late, I started to believe it myself. I knew our approach was different, but I wasn't sure where we as qualified nutritionists were falling short, so I sat down and compared two undergraduate courses side by side:
GRIFFITH UNIVERSITY BHSC (NUT & DIETETICS)
ENDEAVOUR COLLEGE NH
BHSC (NUTRITION )

Chemistry I

Y

Y

Chemistry II (Nutritional)

Y

Y

Structural Biochemistry

Y

Anatomy and Physiology I & II

Y

Y

Pathology I

Y

Y

Pathology II & III

Y

Pathophysiology

Y

Pharmacology

Y

Y

Genes & Disease (Micro)

Y

Counselling & Interpersonal Skills

Y

Y

Psychology

Y

Y

Public Health I & II

Y

Y

Sociology of Food

Y

Y

Food Science

Y

Y

Energetics of Food

Y

Human Nutrition

Y

Y

Clinical Nutritional Med

Y

Y

Metabolism

Y

Sports Nutrition

ELECTIVE

Y

Weight Management

Y

Dietary Planning

Y

Y

Food Service Management

Y

Nutrition Education

Y

Clinical Research

Y

Critical Research

Y

Public Health Research

Y

Clinical Diagnostics

Y

Clinical Examination

Y

Business Unit

ELECTIVE

Y

Clinical Practice

ONLY if student is completing a Dietetics component (4Yrs) and NOT graduating with Nutrition degree (3Yrs).

300+ Hours
---
Whilst the course structure appears similar, it's worth noting that the two modalities are known to draw upon substantially different philosophies and as such the direction of each unit may differ however, BOTH draw upon literary evidence (jump to point #7 for more info).
So where does this viewpoint come from? There are a number of possibilities:
This may be based on the premise that not all Nutritionists are degree qualified? (See Point #1)

This may be based on the face that not all nutrition degrees are created equal – there can be a significant difference between a undergraduate degree at ECNH, a diploma in Nutrition or even a Masters in Nutrition. All unfortunately result in the practitioner becoming eligible to wear the Nutritionist title.

Perhaps there is a misunderstanding as to the level of education we receive as degree qualified Nutritionists from ECNH?

Perhaps this statement is made upon the grounds that students can exit the Griffith degree in the third year with a Nutrition qualification under their belt and only those who choose to stay on and complete the final year become dietitians? An extra year of study under their belt would mean they're more qualified however, we're not comparing apples with apples here and personally I believe that this is where it all falls down.
---
DISCUSSION POINT #3: DIETITIANS WHO CALL THEMSELVES "DIETITIANS & NUTRITIONISTS" ARE MORE QUALIFIED BECAUSE THEY HAVE BOTH DEGREES.
In most cases, if you're a "Dietitian and Nutritionist", it's not two degrees, it's a single degree with two exit points: 3 years (nutrition qualification), 4 years (dietetic qualification). As discussed above, the additional year of both the electives and practical component would suggest the dietitian's are more qualified than the nutritionist's who exit earlier however, it's not an additional degree, it's the same degree.
To graduate as a "Nutritionist" from ECNH, you must have completed the entire course plus 300+ hours of clinical practice (again, not the same for all universities/colleges). There is no exit point, you must complete the practical component or you are not eligible for qualification. Oh and the practical component is you, managing your own cases within a supervised university clinic, no observation, you're thrown in the deep end and quite honestly, it was the most valuable learning experience of the course.
In summary, you could say that if fourth year dietitians are more qualified than third year nutritionists at Griffith because of their clinical experience, then nutritionists from say, ECNH are just as qualified because of the mandatory practical component of their degree? Maybe, maybe not. But let's start this conversation by comparing apples with apples for crying out loud.
SIDE NOTE: I'm well aware that lack of legal rights to our title as nutritionists is biting us in the bum big time here (again). If we had regulation, we wouldn't have nutritionists from all different universities or colleges with different levels of experience, but until then we have no choice but to front up in these conversations and provide the grounds for a fair comparison.
---
DISCUSSION POINT #4: THE DIETITIANS ASSOCIATION OF AUSTRALIA (DAA) SAYS THAT THERE ARE NO INDUSTRY SPECIFIC ASSESSMENT AUTHORITIES THAT ASSESS THE QUALIFICATIONS OF NUTRITIONISTS WHO ARE NOT DIETITIANS?
Not true. There are professional bodies like that of Australian Natural Therapies Association (ANTA) and Australian Traditional Medicine Society (ATMS) who will only accept members from recognised courses. This membership enables accredited nutritionists to gain relevant insurance as well as private health care provider numbers. Without this backing, I know a number of "Nutritionists" from a number of other universities AND colleges have not been able to get insurance to practice. ANTA and ATMS recognise the need for a qualification.
And that's not the end of it, in order to maintain our membership ongoing, we also have to maintain a current first aid certificate as well as complete a minimum amount of continuing professional education (CPE) points each year. We work hard for our qualification and we continue to work hard to ensure we uphold the professional standards of our position.
---
DISCUSSION POINT #5: The DAA claims "A dietitian has undertaken a course of study that included substantial theory and supervised and assessed professional practice in clinical nutrition, medical nutrition therapy and food service management". Nutritionists don't have this.
As a Nutrition graduate at Endeavour College of natural Health I had to undertake "substantial theory and supervised and assessed professional practice in clinical nutrition" over 300+ hours of it.
In order to compare apples with apples (again), I jumped over to the DAA website to clarify what they meant by the term "medical nutrition therapy":
"Accredited Practising Dietitians (APDs) are uniquely qualified to providing tailored nutrition advice for medical conditions – called 'Medical Nutrition Therapy.'
This is a key difference between APDs and other nutrition professions.
Examples of conditions an APD can help with include:
Cardiovascular disease
Food allergies
Polycystic Ovarian Syndrome
Type 2 Diabetes
Irritable Bowel Syndrome
Cancer
Renal Disease
Paediatrics'
As an ECNH graduate and qualified Nutritionist, I am trained to provide not only nutrition advice but also provide relevant nutraceutical advice in all of the above areas.
With regards to food service management, I can't find the definition on the DAA so I can't comment.
---
DISCUSSION POINT #6: PUBLIC UNIVERSITY COURSES ARE BETTER THAN PRIVATE UNIVERSITY COURSES. YOU SHOULDN'T TRUST SOMEONE FROM A PRIVATE UNIVERSITY.
As to whether or not public or private study is best, in my opinion this is purely based on personal preference. I have studied at both a public university (Curtin University, Bachelor of Commerce, Economics, for those who are fact checking) and a private university (ECNH) and can honestly say that one was not better than the other. Yes, the public university was less expensive and had a bigger campus, but I also had bigger classes and less one on one time with my lecturers.
In addition, the perception that private universities like that of ECNH are a walk in the park is just that, perception. I've never worked harder in my life, EVER.
As to whether or not you should trust someone from a private college or university, I personally wouldn't trust anyone with my health unless they could show me the research, public or private graduate. I think whomever made this comment is missing the point.
---
DISCUSSION POINT #7: NUTRITIONISTS WHO STUDY AT PRIVATE COLLEGES DON'T HAVE TO PROVIDE EVIDENCE BASED ADVICE.
Again, whilst I cannot vouch for all universities/courses, ECNH drills evidence-based practice into all of its students. ECNH also spends a lot of time teaching students to critically evaluate the research, whilst developing our skills to identify and steer clear of research bias (sponsored studies, sponsored professional associations etc.), dated research and low grade evidence. I wrote a whole post on this here.
---
DISCUSSION POINT #8: DIETITIANS ARE MORE QUALIFIED TO WORK WITH PATIENTS IN A HOSPITAL SETTING.
I'd have to agree with you here; as a Nutritionist I was not trained to determine the adequate nutrition for an unconscious patient via an intravenous or nasogastric tube. Whilst we are trained at ECNH to work with patients on various long-term medications and suffering various medical conditions, I'm the first to admit, operating in a hospital setting is outside my scope. If this is what you're looking to do post university, I'd recommend studying dietetics. As a Nutritionist, I work with patient's after hospital and/or those with both acute and ongoing health complaints in a private clinical setting.
---
BUT ALYSE, WHAT ARE THE DIFFERENCES BETWEEN DIETITIANS AND NUTRITIONISTS?
If we were to generalise, I would say that our philosophies are VERY different. But if the comments made in the last few weeks have taught me anything, generalising is what started the mess in the first place, so I encourage you to learn as much about your practitioner and their modality as possible. As a patient you have the right to ask these questions, so don't be shy. Your health depends on it 🙂
---
TO SUM IT UP…
As a degree qualified nutritionist I, like any dietitian want the public to feel comfortable in their decision to seek advice from a qualified professional. That's why I encourage all patient's to ask their practitioner (OR Instagram influencer) if they have a tertiary qualification & whether or not they offer private health insurance rebates; quick and simple.
I agree that the lack of legal protection around the title of "Nutritionist" opens the profession up to a whole host of issues however, let's not throw the baby out with the bathwater here; there are some incredible degree qualified nutritionists out there doing some incredible, evidence based work daily. We don't all deserve to be labelled "unqualified, inferior, uneducated…" need I go on?
At the end of the day, I hope this post reaches the right people and both dietitians and qualified nutritionists are one step closer to standing united. The public is already confused about what to eat and when, let's not bring our titles into the game as well.
Yours in health and happiness,
Alyse x
---