Like anything in life, we need guidance when we first decide to learn a new skill and meditation practice is no different. Today I list my favourite meditation apps to help you climb over your first significant hurdle in the art of meditation AKA 'getting started'.
In the beginning, meditation apps were the only way I could commit to a regular practice. They provide guidance, breathing techniques and short 'get started' packages to help you find your groove. From there, you find comfort in your own peace of mind and the world is really your oyster.
---
HEADSPACE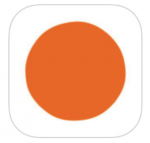 Probably my favourite meditation app
Hundreds of themed sessions on everything from stress to sleep
Bite-sized meditations for busy schedules

SOS exercises in case of sudden meltdowns
10 x 10-minute meditation exercises for the beginner.
---
CALM 
Voted the #1 Meditation App in the Apple Store.
Meditation practices ranging from 3 – 25-minute sessions
Features a daily 10-minute program you can practice right before your day begins or as it's about to end.
Other features include more than 20 sleep stories, breathing exercises, unguided meditations, and more than 25 soothing sounds to help you get to sleep.
---
BUDDIHFY 
Over 11 hours of custom meditation
Exercises tailored to suit every stage of your life i.e. options to help you stay offline, take a work break, fall to sleep.
Meditations range from 5 to 30 minutes.


---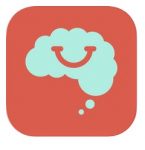 SMILING MIND
A meditation app designed for adults and children alike.
A variety of meditation lengths are on offer.
Users are encouraged to set up sub accounts for the family and track each others progress.
---
So what are you waiting for? Pick your favourite application, download it from the app store and get your free trial started. You won't believe how much easier it is to meditate daily with that little bit of guidance.