These delicious gluten and dairy free pancakes are without a doubt, a favourite dish amongst ALL of my clients. Incredibly easy and an unbelievably tasty alternative to a breakfast favourite.
Coconut Flour is very high in protein and fibre hence, very low in net carbohydrates. It is a gluten free substitute without any added soy flours and is available from all good health food stores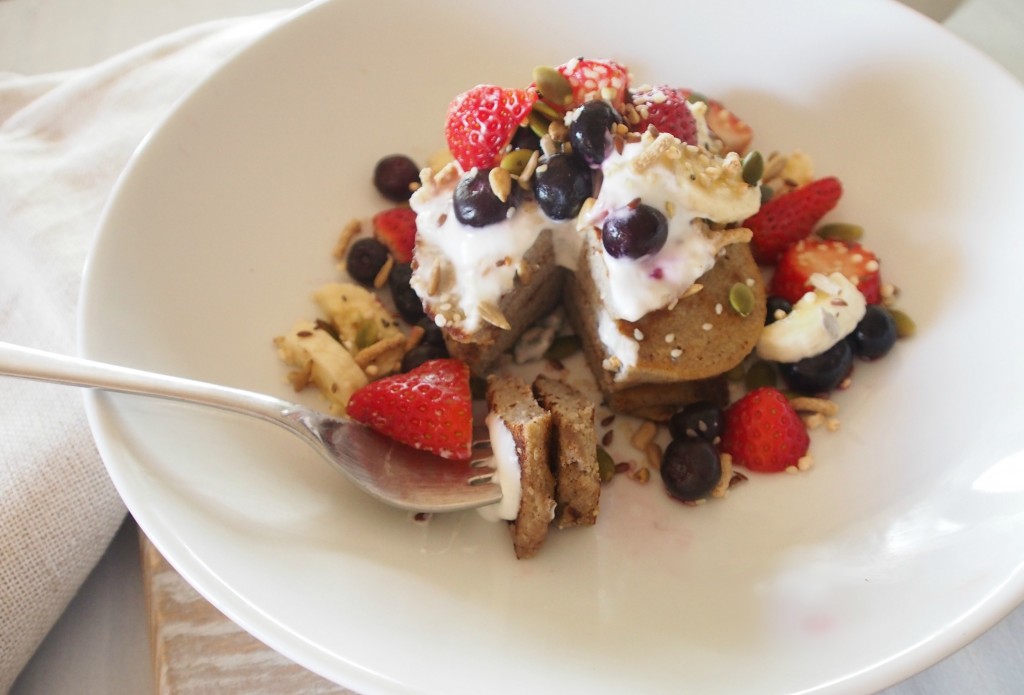 ---
Gluten Free Pancakes
---
Serves: 8 Prep Time: 5 Min Cook Time: 15 Min
---
Ingredients:
2 ripe bananas (large)
1/4C Coconut flour
3 free-range eggs
Pinch celtic sea-salt
Coconut oil for cooking
Instructions:
Combine all of the ingredients in a food processor until well combined. The finished mixture to resemble the consistency of a traditional pancake batter.
Melt a tablespoon of coconut oil in a fry-pan over medium heat. Add the pancake mixture to the pan using a serving spoon – I find smaller "pikelet" size works best. Flip once the pancake is golden brown on the flat side (approx 3mins) and repeat on the reverse.
Once cooked, remove from heat. Form pancake stacks and top with fresh berries or even a freshly stewed apple and a dollop of your favourite full-fat organic yoghurt. No sweetener required! YUM!