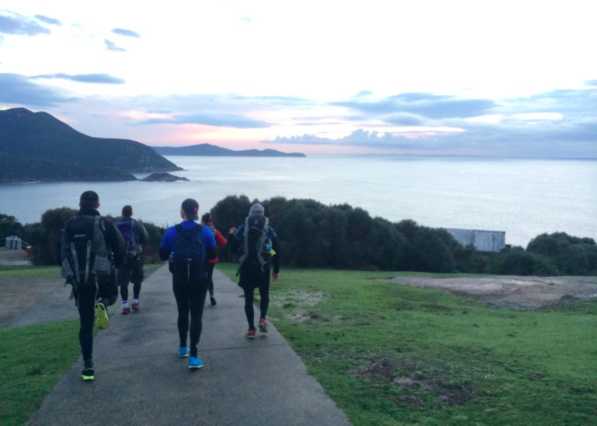 For those of you who follow my blog, you will know that a few weeks back I completed a 2 day hike. Since then, I have had a number of people email in and ask me for more information. To ensure this information is available to everyone, I decided to put this in a blog post for all to refer to. This hike is spectacular (as you will see in my pictures) and makes the perfect weekend escape for those who want to take in the spectacular surrounds of southern Victoria, whilst getting active and taking in the fresh air.
GETTING THERE
The track that we completed can be found in the Wilson's Promontory National Park. This park is situated at the southernmost tip of mainland Australia and as you can imagine, it offers spectacular scenery of huge granite mountains, open forest, rainforest, sweeping beaches and coastlines.
Wilson's Promontory is about a 2.5 hour drive out of Melbourne.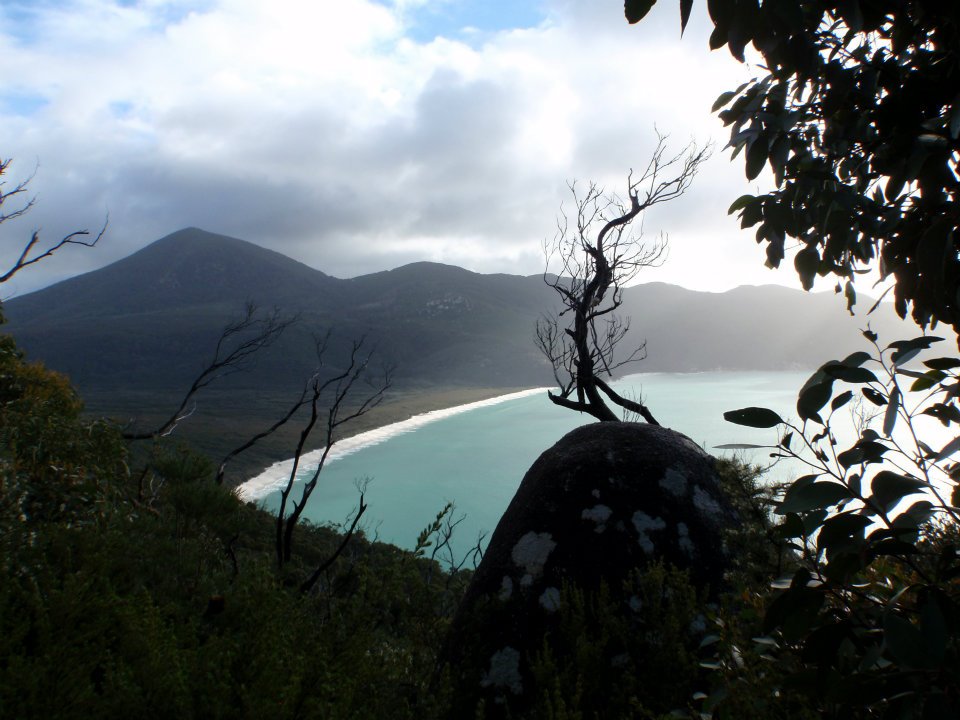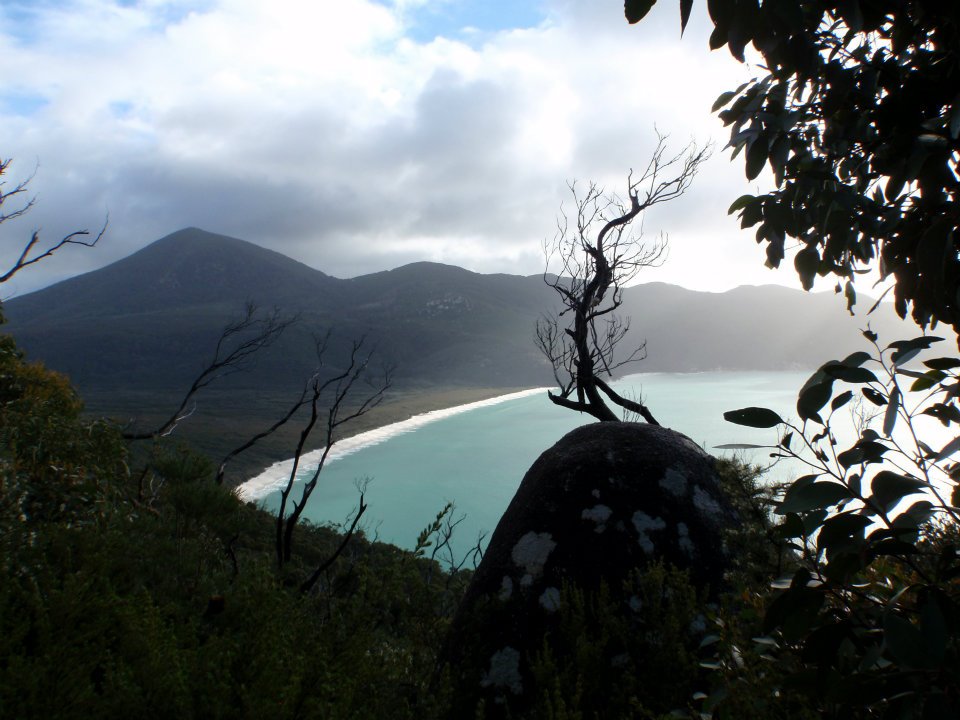 THE TRACK
The track begins at Tidal River Visitors Centre. It is here you park your car for the night and pick-up your park permits. NOTE: All permits should be booked ahead of time.
It is a 2 day trek to the Wilson's Promontory Lightstation and return. It's around 55km and contains various types of terrains.
From Tidal River, your group sets out to walk the various tracks to the Wilson's Promontory Lightstation. This Lightstation is perched on a small peninsula jutting into the seas of Bass Strait.
Day 1 of the trek towards the light house takes about 6 hours to complete (with a stop for lunch). We set out at 9.30am and arrived at our destination at around 3.30pm.
Day 2 of the trek (back to your vehicle via a different track) always seems a little quicker to me but many others disagree. It took the group anywhere between 5.5-6 hours to complete. We set out at 7.30am and arrived back to the Visitors centre at 1pm-1.30pm.
On this hike we took a number of beginners and they all survived 🙂 My only advice is to pack lightly and put in a little training in the lead up (there are some steep hills!).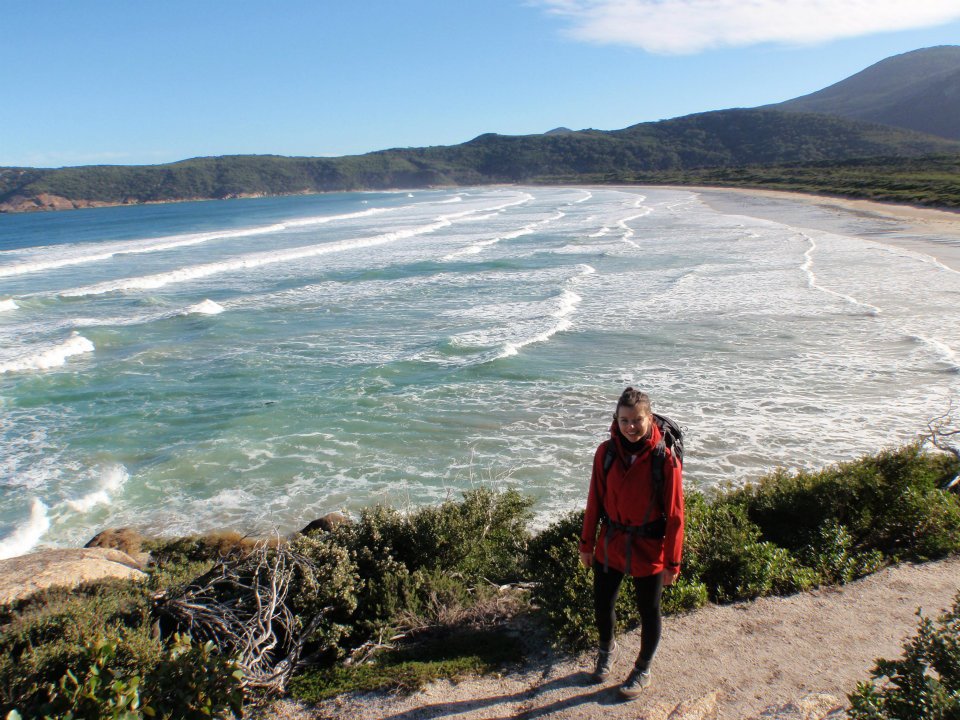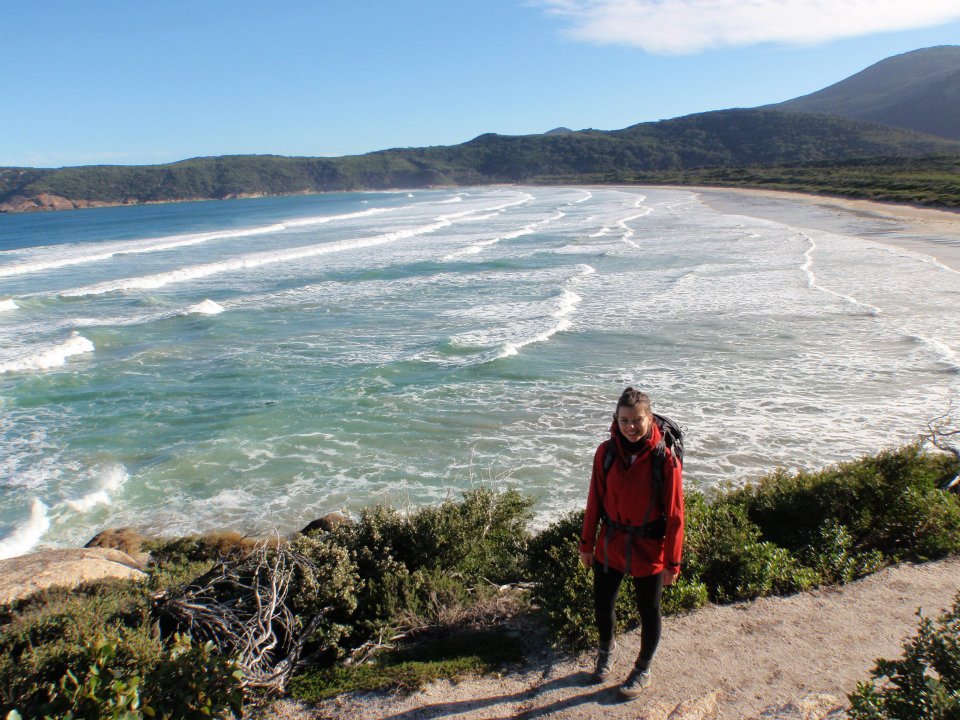 TIMING
Honestly, although it seems a little freezing at first, trekking late May to early June seems to be one of the best times to do this walk. It isn't too hot (which means you don't have to take as much water), and it isn't too cold (well, when you start walking it isn't ;)). Pack yourself a thermal and some good socks and set out on your way.
Booking well ahead of schedule is something I cannot stress enough. This is a popular walk (especially on weekends), book early to avoid missing out.
ACCOMMODATION
One of the perks of this hike (in my opinion) is the accommodation at the end of Day 1. Booking well ahead of schedule means you get to enjoy accommodation in the lighthouse keepers quarters. We booked the cabin that slept 12 people. Here you share a common kitchen and living area (with heaters!) and bunk bed accommodation.
I highly recommend taking full advantage of the kitchen at the lighthouse. Given we had such a large group, we split a roast dinner between our packs and once we arrived at the lighthouse, popped it in the oven whilst we all enjoyed a glass of wine – it was perfect.
When planning your meal ahead of time, the only thing you need to keep in mind is that you do have to take out everything you take in, so be mindful of rubbish (as it has to sit in your pack on the trek back).
There are plenty of camping sites available along the track if that is more your thing.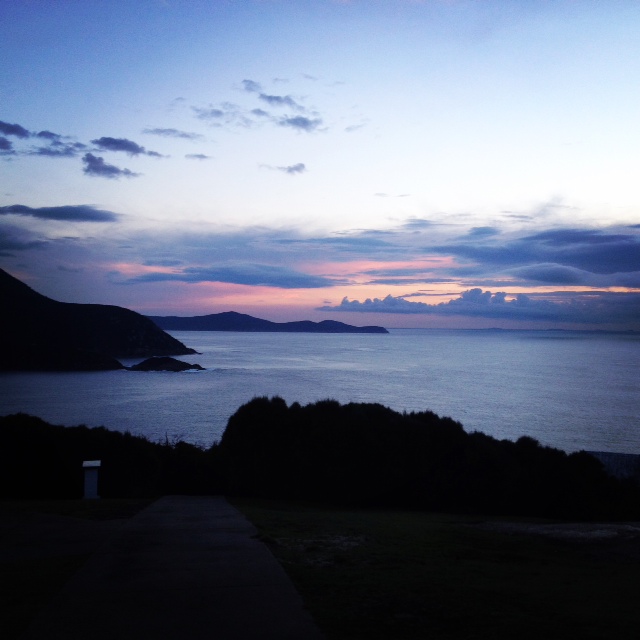 WILDLIFE
One of the best things about being in the great outdoors is experiencing nature itself. Along this track we were lucky enough to encounter wombats, wallabies and emus. If you are lucky enough to trek during the season of whale migration, you might be lucky enough to see a mother whale and her calf playing in the protected waters just like we did, it was beautiful.
One of the other things you need to be aware of is that leeches can be found in rainforest walk on Day 2. This time around, we all managed to get through without one latching on, but it is something you need to be mindful of – wear long socks!
COST
The cost of a park permit and an overnight stay at the Lighthouse was approximately $130pp. This fee also included quilt hire once you got there (no need to take a sleeping bag).
WHAT TO TAKE
For all those beginners out there, one of the best things you can invest in is a good back-pack and a decent pair of shoes. I'll spill more on my personal choices tomorrow, but this is something you might want to investigate.
More importantly, you have to PACK LIGHT. You will be surprised how little you need. Again, more on this tomorrow.
What you need for this trek:
Clothing for Day 1 & 2

Clothing for when you arrive at the Lighthouse

Ugg boots (trust me when I tell you they are worth the extra baggage)

Spare pair of walking shoes

Toiletries – bare minimum

Sheet to cover the mattress (if you plan on staying at the Lighthouse)

Lunch & Dinner Day 1

Breakfast Day 2

Small snacks (more on this tomorrow but you don't need much)

Water

Rain Jacket
And that's it!
If there is anything I have missed or any other information you would like to know, please don't hesitate to ask. For those looking for booking forms and contact numbers you can find them here on the Parks Victoria website.
So you're not completely swayed by my own opinion, I asked some group members to provide me with their thoughts and feedback after the walk:
"After having been to Wilson's Prom at least 20 times I was still surprised by the spectacular views. The lighthouse walk is a great walk for all fitness levels and lots more fun going in a big group!" Lucy
"I was stuffed. Plain and Simple. However, it was totally worth it and something I am happy I completed. I would definitely consider doing it again (maybe this time with a little extra training)" Jack.
"I thought the walk was great and I would highly recommend it. Although parts of it were challenging, I don't think you have to be particularly fit, just mentally prepared. My only advice would be that if you are hiking in winter with shorter hours of day-light, perhaps consider spending an extra day at the lighthouse or perhaps leave later the next morning and enjoy a brekky looking out over the incredible view" Penny