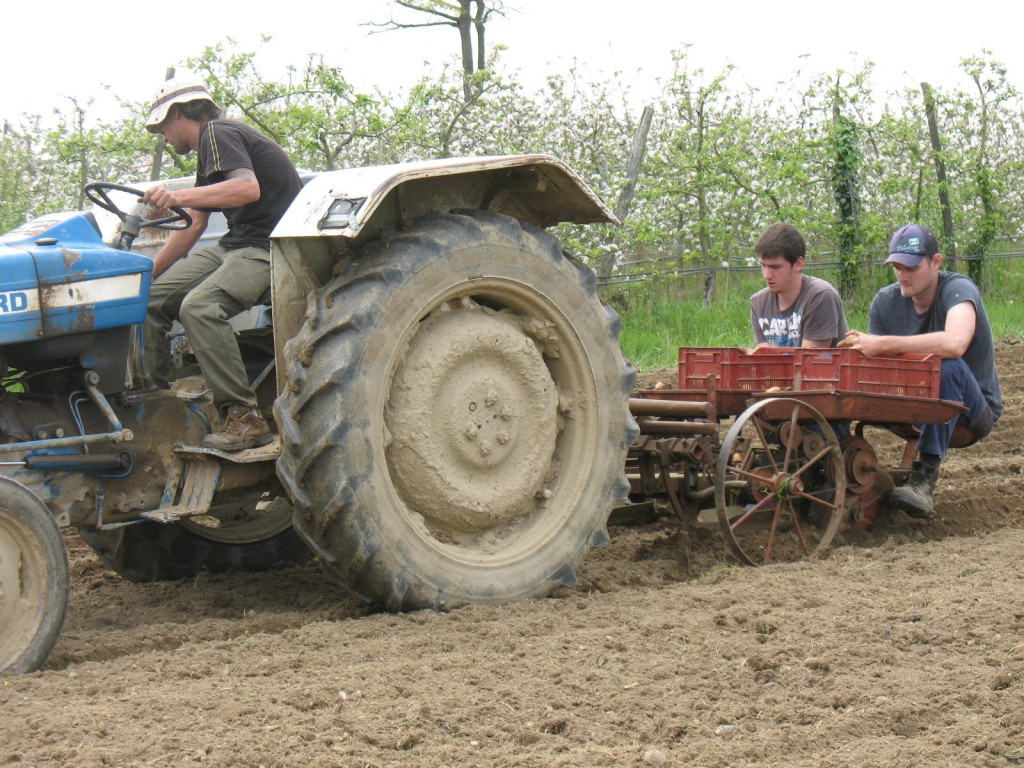 An interview with Jonathan Knight, WWOOF volunteer. 
When you think about travelling the globe in your early 20's, you picture a whole lot of hostels, backpacks and booze. As you move through your mid 20's this approach looks a little less appealing and part of you craves something more from the travel experience. Perhaps it's a little European culture, a little education, or maybe you are simply searching for that fulfilling life experience? This is Jon Knight's story and the same questions he faced when he quit his profession in search of something "more". Degree qualified, recently unemployed and with his bags packed, Jon embarked on a European travel adventure different from many others. What he discovered was more than he could have ever imagined.  
A few months ago, I attended my 10 year high-school reunion. Whilst I was there, I was lucky enough to catch up with Jon, (one of the guys who flew through the Chemistry, Physics and Math subjects). Whilst it was no surprise to me that he had gone on to study engineering (and then psychology) after school, I was very much intrigued by his recent travel adventures and his new found appreciation for organic farming. Being the passionate advocate for organic food, I sat down with Jon and learnt all I could about his recent experience. 
Jon took part in WWOOF or Willing Workers on Organic Farms. WWOOF is a worldwide movement linking travelling volunteers with organic farmers across the globe. To put it simply, travellers apply to work on organic farms in exchange for accommodation and meals, but what volunteers (like Jon) take from this experience is so much more. This program has enabled thousands of people to travel all over the globe, enriching their lives with cultural and invaluable educational experiences they would have easily missed on the typical tourist trail. 
Jon, have you always been interested in organic farming?
I've always been interested in farming, having grown up visiting my grandparent's sheep and citrus farm in Harvey, Western Australia. It's a beautiful part of the world and there can be something pretty magical about a farm, especially as a kid. Although, prior to WWOOFing I really had zero experience with Organic Farming.
How did you hear about WWOOFing (Willing Workers on Organic Farms)?
What inspired you to sign up?
After finishing my Psychology degree at University of Western Australia, I worked for 2 years as a Training Officer in the mining industry. I did enjoy it, and it was a good chance to save some money, but after 2 years I struggled to foresee a future in it that I would be passionate about. Feeling a bit directionless, I did what many 20-something year olds would do – quit with plans to go travelling.
I didn't just want to hit the European backpacker/hostel circuit, rapidly visit cities on a tour bus and get drunk each day. I wanted to find a way of immersing myself in a foreign culture, to more deeply experience the food, the language and the customs. Fortuitously, I came across a comment in a travel blog where someone mentioned they were "WWOOFing their way around Europe". So I looked into it and it immediately captured my interest.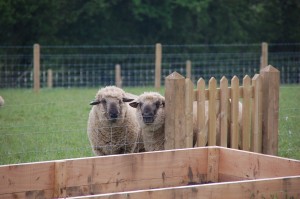 Which farms did you work on? 
I worked on a sheep farm in Dordogne, France (3 weeks). A mixed organic fruit and vegetable farm in Nantes, France (4 weeks). A small-holding of mixed livestock (sheep, pigs, poultry) in Dorset, England (2 weeks). And a 1 acre permaculture farm in Cardiff, Wales (1 week).
What was included in your "exchange"?
Each arrangement will be a little different, but you'll normally be expected to work for 5-6 hours a day, 5-6 days a week. In exchange you get three meals a day and accommodation.?No money is involved at all. It really is a case of 'the more you give the more you get back'. I worked hard on the farm in Nantes in an effort to repay their amazing hospitality, and at the end of my
month they insisted I come with them on their family holiday to Bordeaux – a real trip highlight!
What did the work entail?
Obviously tasks on different types of farms would vary greatly. Good hosts gauge the experience level and skills of their WWOOFers and give them jobs accordingly. They might get you to chop wood, feed animals, weed or water vege patches, pick fruit, prune fruit trees; things like that. I found it all manageable. Except perhaps on the sheep farm in France – during a week of lambing, I was expected to sleep out with the sheep in the barn, on a mattress on the feeding trough (pictured), in case any ewes needed assistance in giving birth during the night. One night an angry ewe screamed into my ear from about 1am onwards! After a couple of nights the hosts could tell I wasn't digging it, and I was gratefully relieved of that duty.
What did you take from the experience?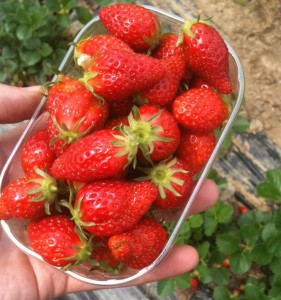 Certainly a significant improvement in mental and physical health. By the end of the few months WWOOF-ing I'd lost 12 kg, and had a renewed vitality and overall feeling of well-being.
Also, when you get lifted out of your world (friends, family, work, routines) and dropped straight into another, it allows you to gain valuable perspective on aspects of your life that otherwise you may not question.
I was somewhat surprised to discover how much joy can be had from such simple things; for example, hunting pidgeons in France and eating them with freshly picked garden vegetables. Or hand foraging wild mushrooms to feast on over lunch. It often felt like I was connecting in with aspects of my human nature that are so commonly suppressed in our modern way of life. That's getting pretty deep I know (laughs), but some experiences were quite profound!
Do you have a new found respect for the farmers?
I've always respected farmers. I'd say I've got a new-found respect for farmers who use methods that prioritise the health of the land, the animals and the consumers, despite these methods being potentially more work and/or less profitable.
Are you an organic convert?
I would say that I'm a more conscious consumer now; I would now consider organic options in a supermarket. Although I can't say I'm particular about it. I think I have a greater appreciation now for quality food, which in some cases can mean organic. Although when the topic was ever raised with Laurant (the organic fruit and veg farmer in France) he would say: "Yes Jon it (pesticides) is bad, it is very bad. Chemical is very bad for fertility, and many things like this!" Passionate words from a wise French man; I reckon he'd know!
Would you do it all again?
Yep, I think it is a fantastic way to travel!
Have you got any Organic Farming aspirations now that you are home?
I would honestly love to be a farmer. The challenge can lie in making a living from it, and unless you're very big this can be difficult when marketing produce in a conventional way (using too many middle-men). More consumers and producers are now using farmer's markets and various other methods of direct-marketing, which are mutually beneficial.
Since returning home I haven't got another job, instead I've been spending a lot of time on the  Harvey farm. I'd like to explore different ways of direct marketing more of our fruit, and if at all successful, maybe then look into developing the farm. I can't imagine I would have ever pursued this path if it weren't for having gone WWOOFing, so it truly was an impactful experience.
What are the steps involved in the sign-up process?
Each country has it's own WWOOF-ing network setup that is controlled be an administration. You can sign up to a certain country's network online and then they send you a directory with descriptions of all the farms as well as their contact details. There's a fee to sign up, I think France was 30 Euro. Once you have the directory you can contact farms and come to an arrangement to WWOOF. It's important to put some effort into your emails; tell them why you're interested in their farm, what skills you have to offer etc. You've got to stand out, one English farm told me they can get up to 10 emails a day. There's no set 'application process time', a farm could be ready to take you that day!
Last but not least, how would you describe WWOOF'ing to someone who had never heard of it before?
In one sentence – A unique and culturally rich way to travel almost any country in the world.
For more information on WWOOF-ing please click here.  
Jon with two of his organic farming hosts. 
The 'Trough Bed' Jon slept on during 'lambing season'