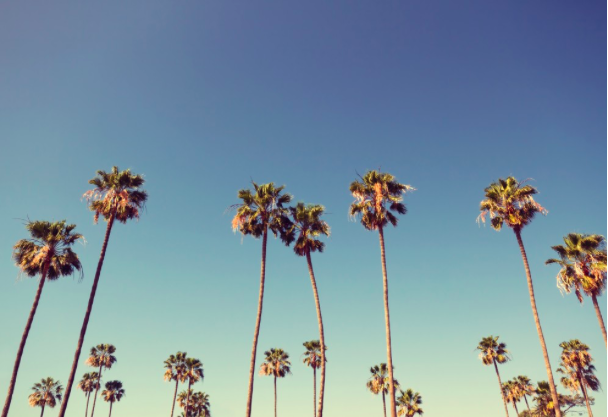 I am not sure what it is with LA, so many Australian's visit each year and they all come back either having loved it or hated it. We were lucky enough to fall in love with it – the food was amazing, weather was perfect, we stayed in a gorgeous serviced apartment on venice beach… oh take me back! Maybe we just got lucky? Maybe we just landed on our feet? Or maybe it was all in the research before we arrived? Whatever the reason, this is how we had the best stay in LA and how you can too!

ACCOMMODATION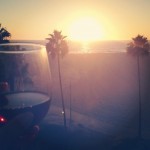 We chose to stay on Venice Beach because it seems it is a mecca for organic food restaurants and cafes. When we told other people we were staying there, we were met with a little judgement but as I now realize, it usually means you are onto something worthwhile!
Venice Beach is more commonly known for it's collection of 'crazies' and homeless. I have to admit I got a little caught up listening to everyone suggesting that we should stay elsewhere; but Andrew decided to persist and I am so glad we did! It is a great place to stay and although there are a few whacky and colourful characters here and there, they are completely harmless and more often than not, quite entertaining.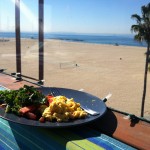 If you are after something flashy, we did spend one night at the Mondrian hotel in West Hollywood (it was closer to a concert we were going to on our last night). Whilst it was beautiful and we had a great stay, I honestly loved our time on Venice Beach more. We actually ended up back down at Venice Beach while we waited for midnight flight back home.
When in Venice Beach we stayed at Venice Breeze Suites. If you do stay here, I highly recommend paying the extra for the ocean view room – so worth it! The view from the rooftop (pictured) made it hard for us to eat our breakfast out.
KEEPING ACTIVE
Staying right on Venice Beach made it easy to keep active. You can walk, run, ride even rollerblade your way right up the coast. There are plenty of places to hire whatever you need.
We had a car for our entire stay in LA and I highly recommend it. That way you can get to places like Runyon Canyon or Ojai. The Canyon is another great way to keep active whilst taking in the views of LA city. Wear your active gear and take good walking shoes, it's a good work out and the sun can be hot!! Take plenty of water.
EATING OUT
There are so many places to eat healthy and organically in Venice Beach, however these were my top picks: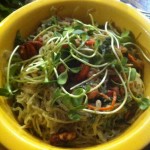 Cafe Gratitude – Venice Beach
http://cafegratitude.com
My favourite place to eat in LA. All food is organic all of the time! It is a vegan restaurant but there is no soy or tofu creeping into the menu (that I can remember). If you love vegetables, you will love this place (they also have pancakes and tempting favourites). To top it all off, staff are wonderful and are often eating in the restaurant on their breaks (always a good sign!). Make sure you try the Choc Mint smoothie with coconut milk – AMAZING.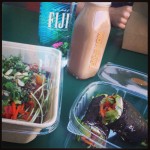 Erewhon Market
http://www.erewhonmarket.com
This is like Wholefoods, only better! Everything you need to eat well whilst on the run is here. The team at Erewhon are ready to go for breakfast, lunch or dinner… PLUS they have a great range of delicious cold pressed juices on hand. You will need a car to get here if you stay in Venice Beach, but it is worth it!
Kreation Kafe & Juicery – Venice Beach
http://kreationjuice.com
This place is great if you want to stop for some organic protein! They also have a great selection of cold pressed organic juices. Open for breakfast, lunch and dinner with a great selection of salads, wraps and kabob plates (pictured).
True Food Kitchen – Santa Monica
http://www.foxrc.com/restaurants/true-food-kitchen/
Located in Santa Monica Place, this is a great find whilst shopping. We stopped here for a small bite and as soon as the food came out around us, I had immediate food envy, wishing I was hungry enough to order a main! It was great. This restaurant is about real food that will heal your body, whilst tasting great, they aren't 100% organic but they do use an exceptionally high quality grass-fed beef burger that Andrew LOVED.
Feed – Venice Beach
http://feedbodyandsoul.com
If you are after something a little more upmarket, this is a great spot for lunch or dinner. Most of their menu is organic and they have a selection of organic drinks at the bar if you are after something clean, fresh and delicious.
Laurel Hardware – West Hollywood
http://laurelhardware.com
Again, for something a little more upmarket and a great place to grab an amazing watermelon, no added sugar cocktail, head to the beautiful Laurel Hardware. Only some of the menu is organic, but most is locally sourced. Great option if you feel like hitting the town.
If we had more time, we would have loved to have checked out the following:
Kippy's Ice Cream Shop – Organic, non-dairy/coconut ice-cream shop in Venice Beach
Real Food Daily – Santa Monica – Organic Plant Based Cuisine
Euphoria Loves Rawvolution – Santa Monica – 100% Raw Vegan Cafe
M.A.K.E – Santa Monica Place – Another great place for lunch whilst shopping. M.A.K.E is a "living foods" restaurant where the presentation is impeccable.
LifeFood Organics – A cafe that is raw vegan inspired – they serve up soups, salads, sushi and more.
That's a pretty good effort for two people who were only there for 3 days don't you think? If you have any more to add, please share you experiences in the comments below, I would love to know where to go next time!