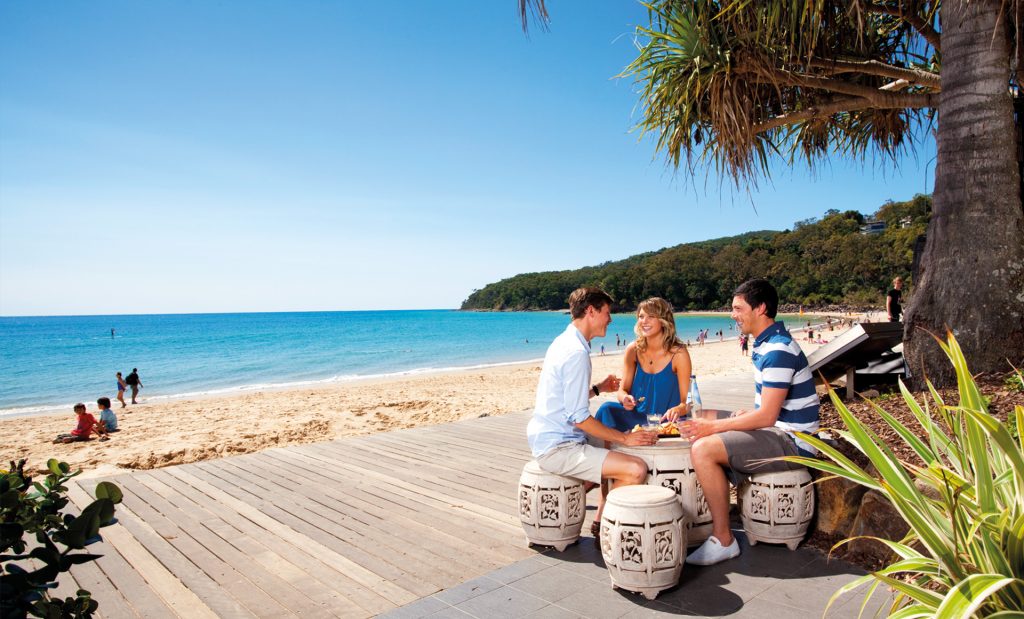 I truly love Noosa, but boy did I struggle to find delicious whole foodie eats while I was there!
Below is a list, albeit a short list, that is my absolute go-to when i'm dining in Noosa. If you're looking for more of a whole-foodie vibe, I would suggest taking the beautiful drive to Maroochydore or Moolloollaba (See my Sunshine Coast Eats Here!)
Without further ado:
LIGHT YEARS ASIAN DINER – NOOSA
Whilst I've not eaten here, I've eaten MANY TIMES at their sister restaurant Light Years Byron Bay and LOVED IT! Think light, fresh foods with asian flavours. Can't recommend the Bao and the Turmeric Fish Curry enough.
As touristy as it sounds, Bistro C never disappoints. This cafe is relaxed and effortless, with a perfect location perched right on the beach. It's great for breakfast and afternoon drinks as the sun goes down over the ocean. Definitely book ahead as this lil' spot gets very busy!
CATALINA CAFÉ NOOSA – NOOSAVILLE
Catalina Cafe offers specialty coffee from Single O paired with Mayde Tea and a seasonally adjusted menu, which is light and full of flavour. Located just by the beautiful Noosa river, this cafe is the perfect place to start the morning if you ask me!
CATALINA NOOSA EVENTS
If you're visiting Noosa over the weekend, make sure you check out Catalina Noosa events. Whether it's lunch on the water, or the Friday Night Social with international street food and music, you'd be crazy to miss out.
Belmondo's features certified organic fruit & veg, pantry goods from Bio Shop and organic meats from Eumundi Meats. It's your one-stop shop marketplace when visiting Noosa!